Half of Sunday was lost to Saturday night. It was worth it. We woke up at 1130am. The plan was Sumo(!!!) and then nap before a light sunday out.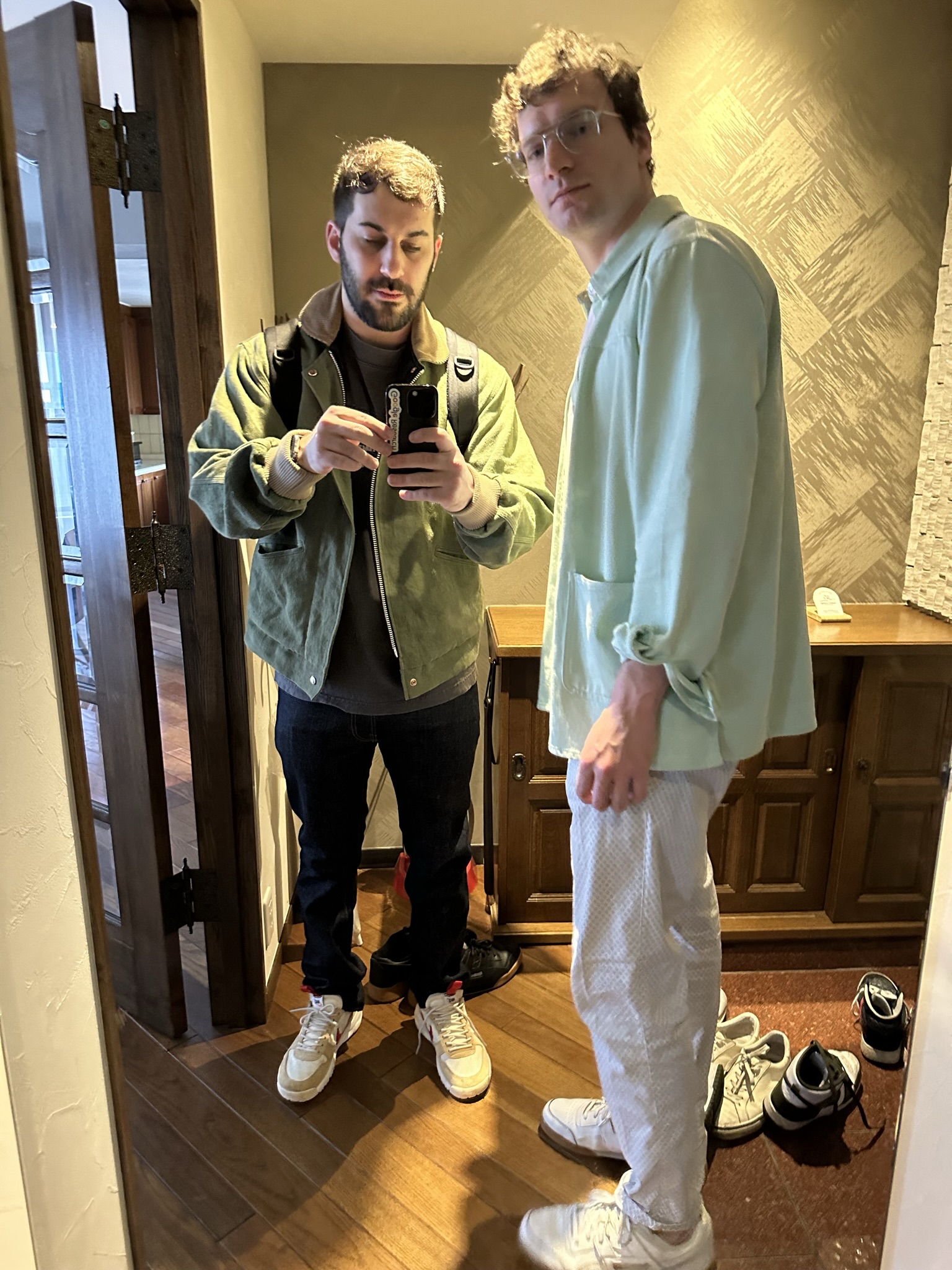 Fit check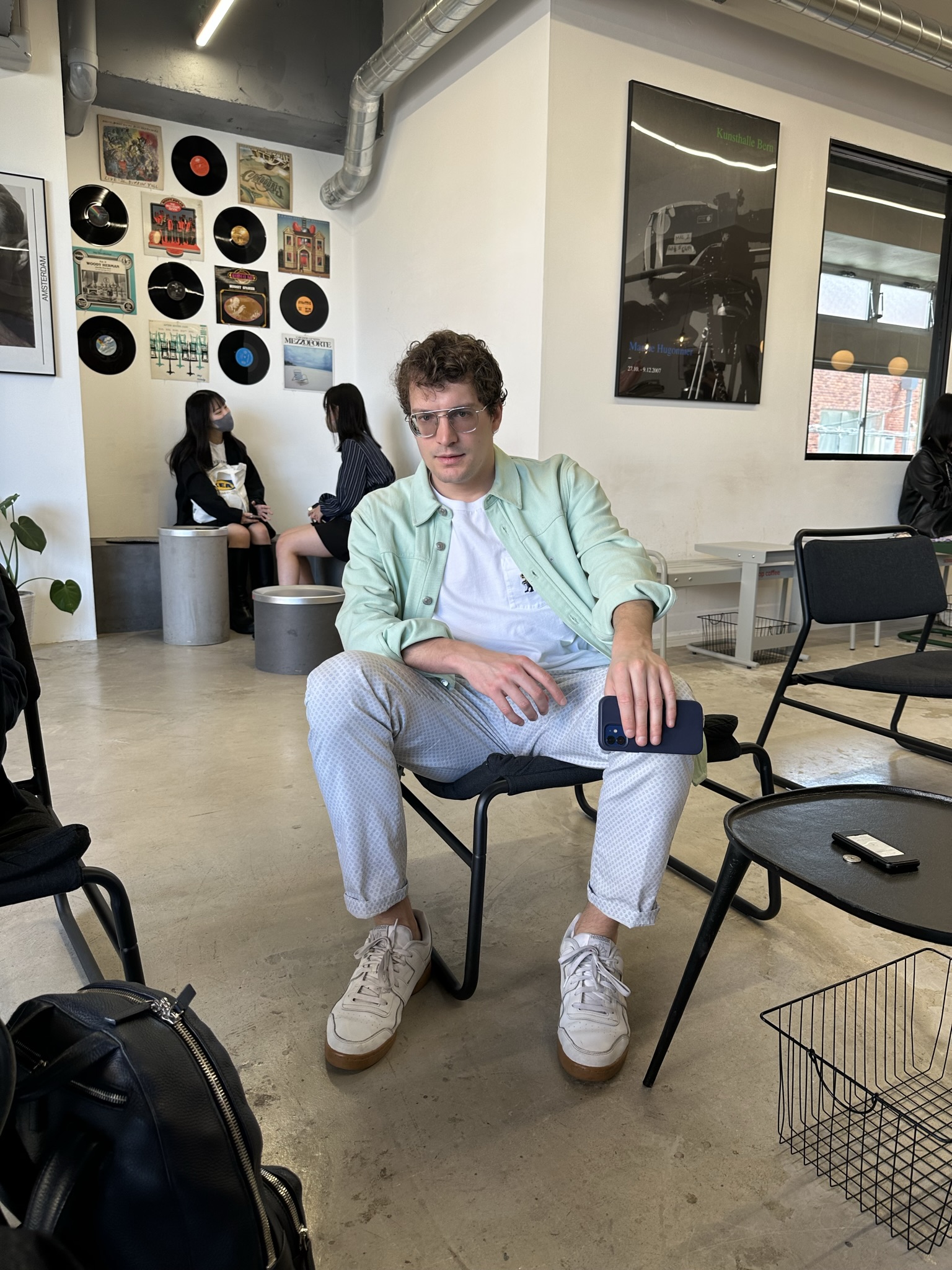 Another cafe made it into the coffee rotation
We wandered through the day because the plan was to go see sumo wresting from 3pm-6pm. Usually the season starts in May, but we booked a one-day special event. Unfortunately because of a time zone mix up and my Japanese hangover I was off by 3 hours in my scheduling, and we didn't end up making it to Sumo. It was in Machida stadium, an hour away when we realized and the Uber was prohibitively expensive. Double check your itineraries kids! Adrien mentions that he is sick of pasta and wants to eat something different today that isn't noodles. In Japan. I tell him it's going to be a long 3 weeks.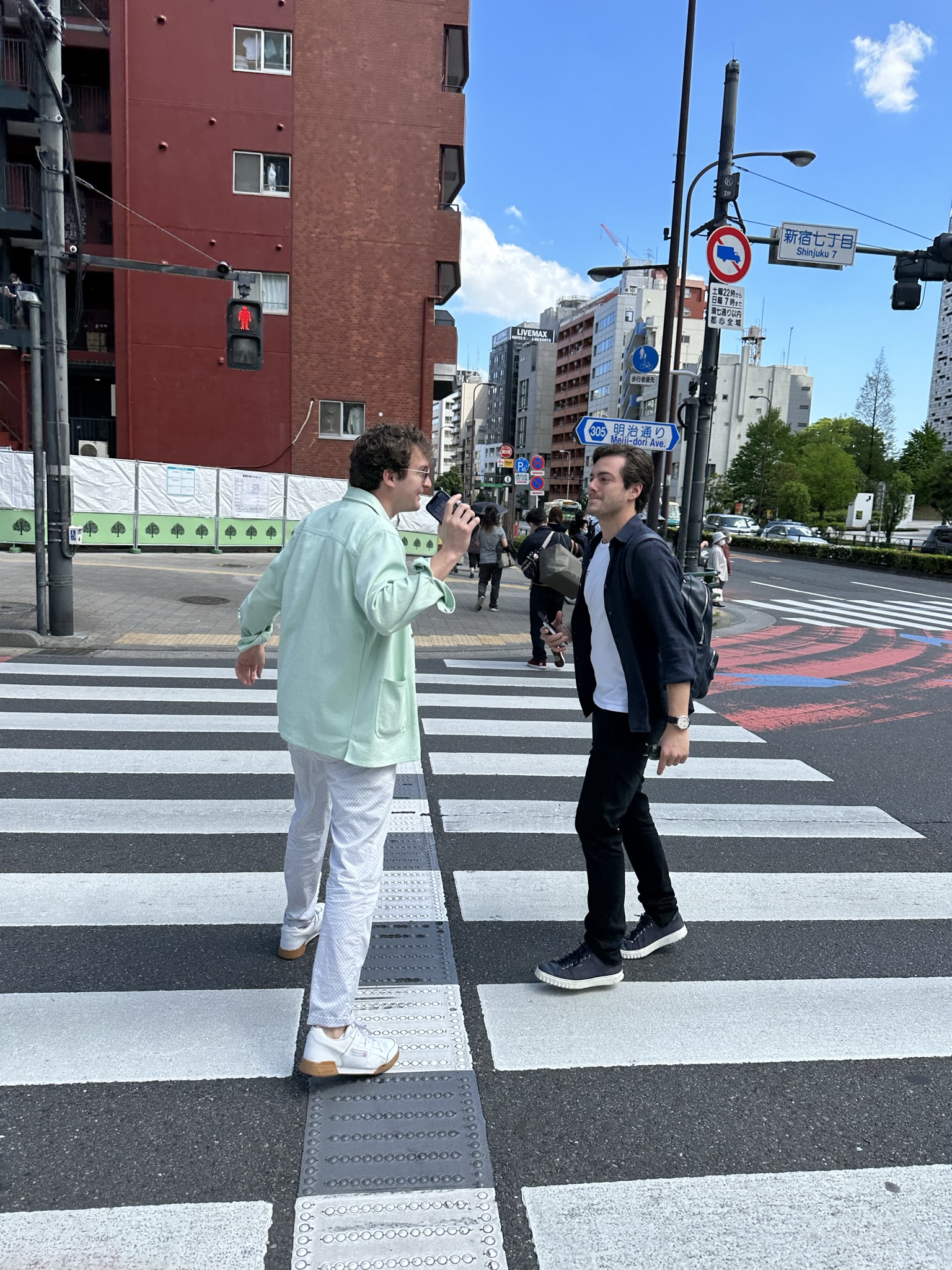 Looking for food that isn't noodles. Good luck.
We do the only logical thing and hit a McDonald's to cleanse the frenchman's palette.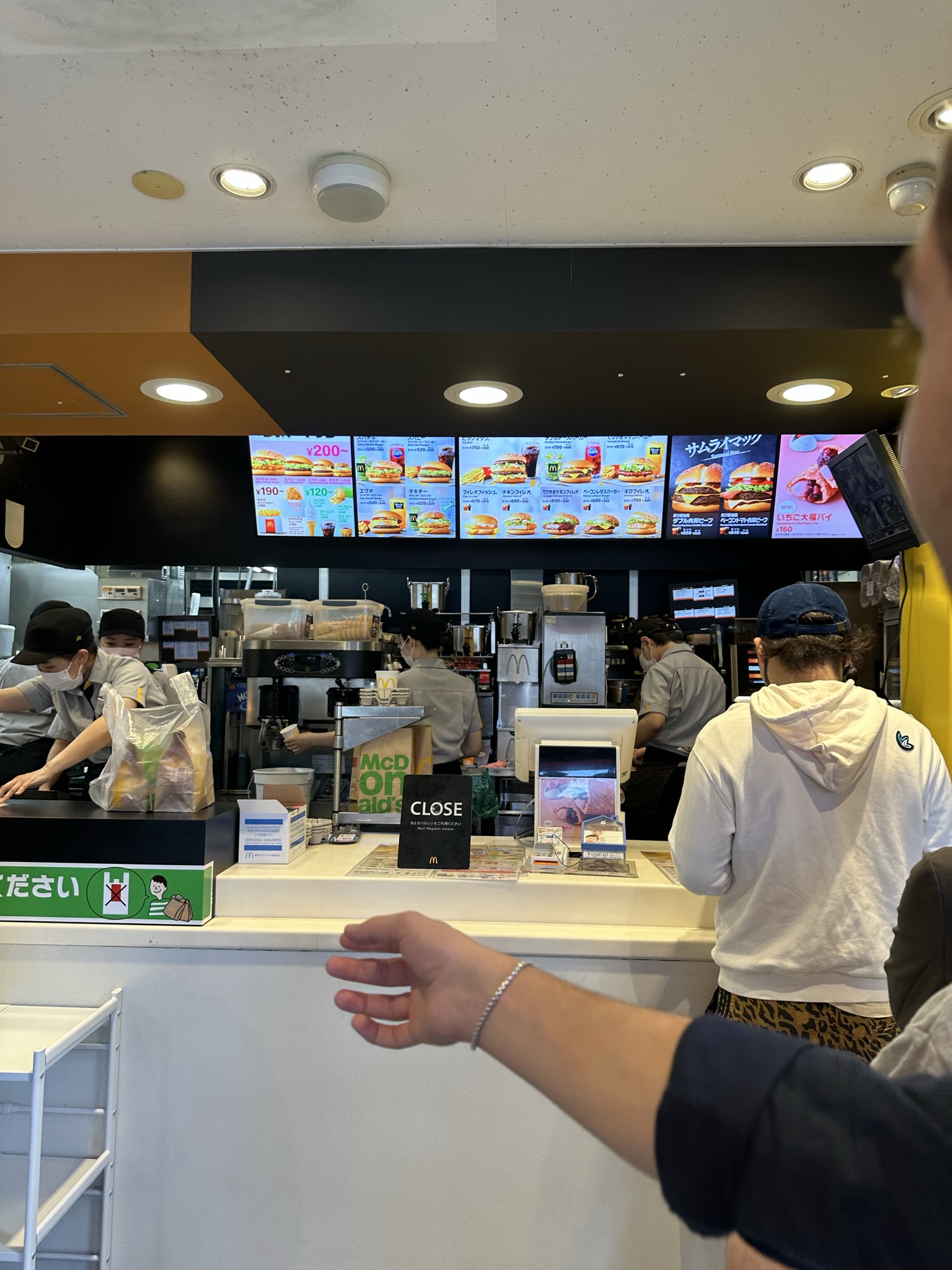 International McDonalds is better yadda yadda.
We walk around until around 3pm and do some light shopping (I grabbed some gifts for those of you that signed up on my google form 😎). 330pm Back home to take a nap and recover; we needed some chill time to diffuse the Sumo anger. We briefly discussed trying to book an Onsen but think it's a better move to do next Saturday. I'm happy to get back to bed to rest before dinner.
Ebisu
Back to Ebisu! We got on the subway to get dinner with Kenji and recap the night before.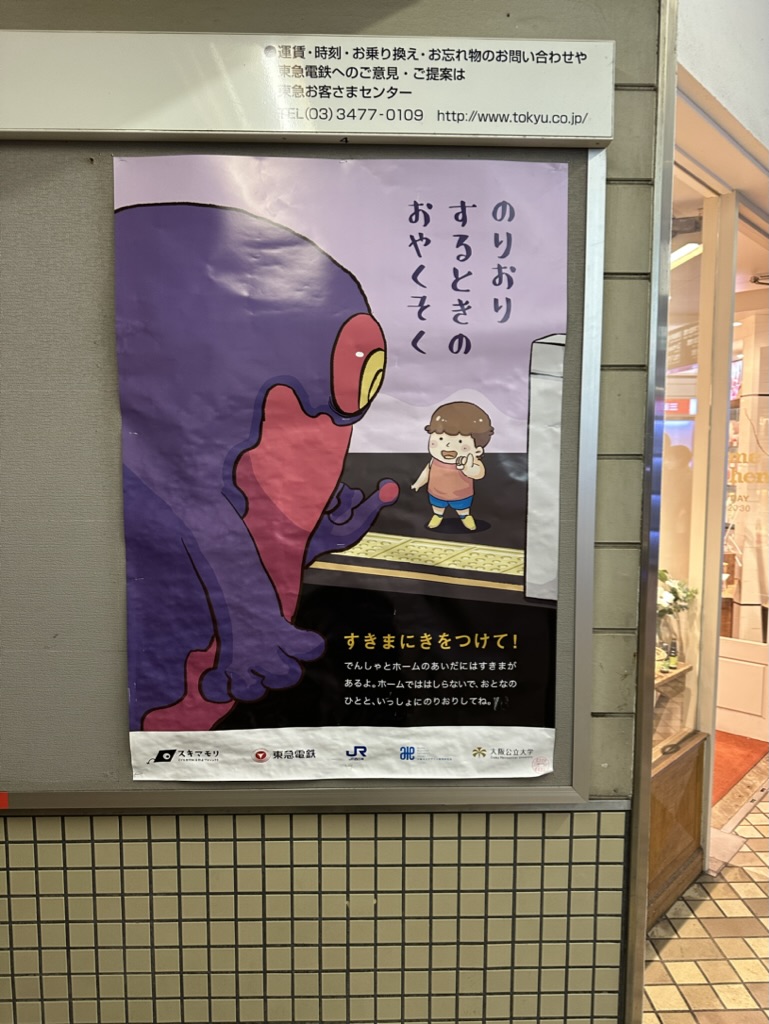 This is a cartoon "mind the gap" poster, for smaller children who can walk everywhere alone. Was really cool to see 9 year old kids just navigating the subway alone every once in a while.
Wandering Ebisu. Dylan thought this store's name was funny especially because passover just ended.
We met at this place for Okonomi-yaki. It's like a pancake with different veggies/ meat in it and they cook it on a grill built into your table to keep it warm. I went vegetarian because it's pork heavy.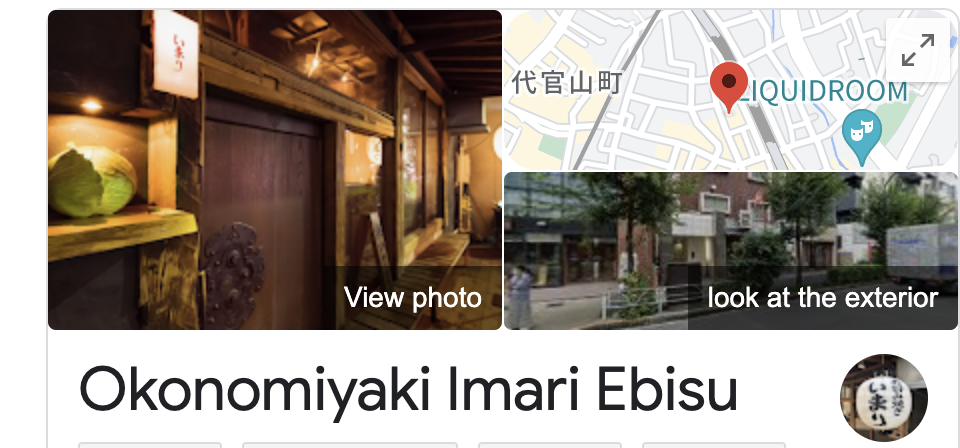 https://g.co/kgs/7WFM6o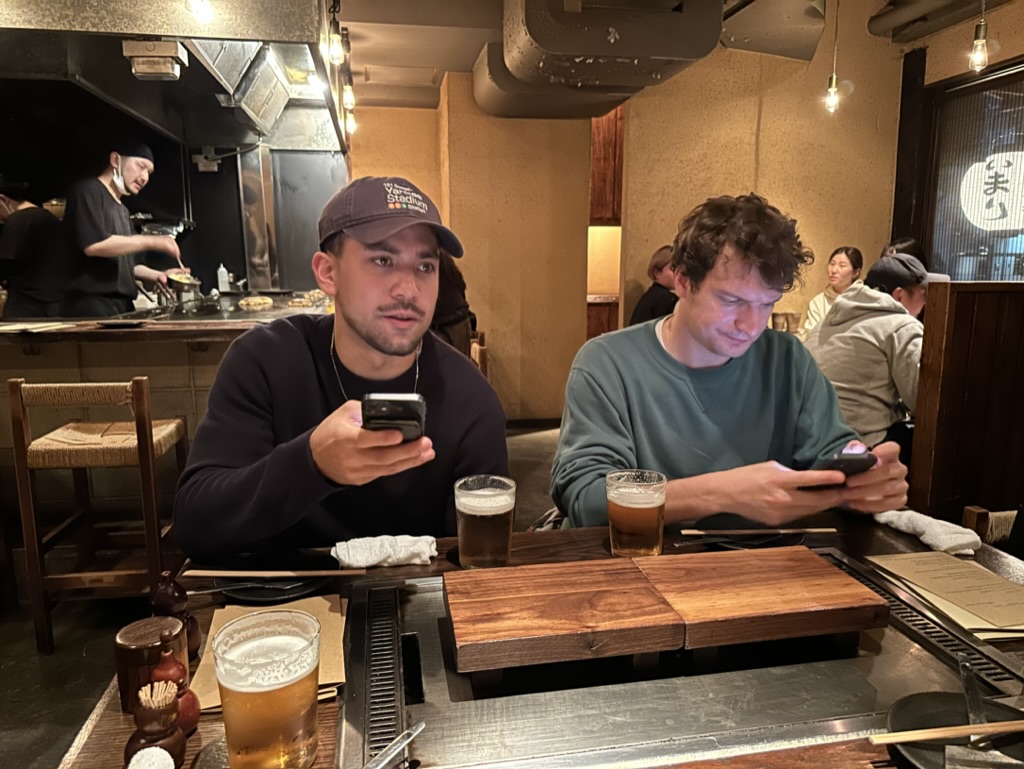 We discussed all the cool stuff we want to do in Japan, but we are all clearly exhausted from the night before. Kenji mentions that there is a dating bar that has rotating seats with male/female tables, it's like group speed dating- what's funny about it is at any moment you can click a button and NEXT the group you are with.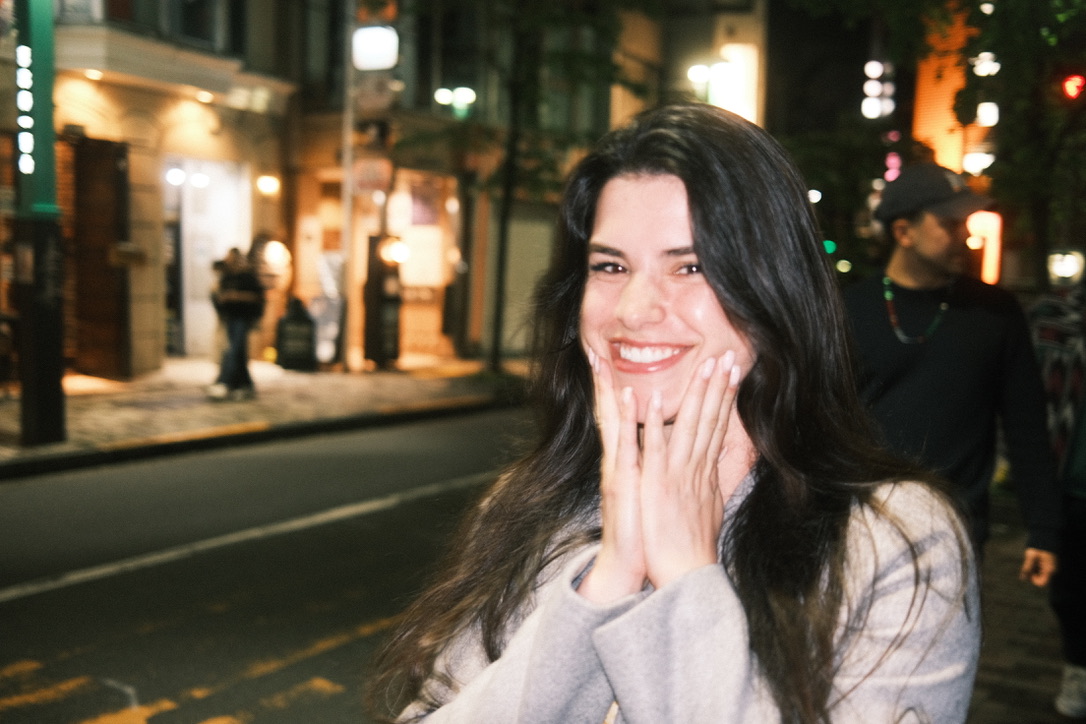 My Dutch-Colombiana weeb friend Rachel came to meet us after dinner. EDIT: she insists she is an Otaku, not a weeb. Same thing if you ask me.
We went to this type of bar [横丁=Yokochou, a street with small izakaya bars side to side] where there are a bunch of bars in one giant indoor alleyway. They are social spaces where you are meant to join tables with girls and hop between the different mini bars. It's where single girls typically go to be approached by guys. It was cool seeing how people will make eye contact with your crew to signal you should come say hi. I forced Kenji to walk up to a table and commit us but I chickened out when I remembered I cannot speak a conversational word of japanese.
We drank a bunch of different flavored soju. I got this pink one that was delicious. Noone could place the flavor. I asked Kenji what it was and he said he always orders it but has no idea what it is. I'll think about it forever. Everyone else got tea flavors or Umeboshi (the pickled plum thing). Dylan got tomato flavor and it was gross.
Listening Bars
Bar Track We went to a listening bar in Ebisu- these are bars that serve a giant whiskey menu, have sick sound systems, and play vintage records all night. I got a Laphroiag. We listened to a live Bob Dylan album, some Eric Clapton, and some Bossa Nova. There were no pictures allowed so I cannot show you how cool this place was and the google photos dont do the vibe justice.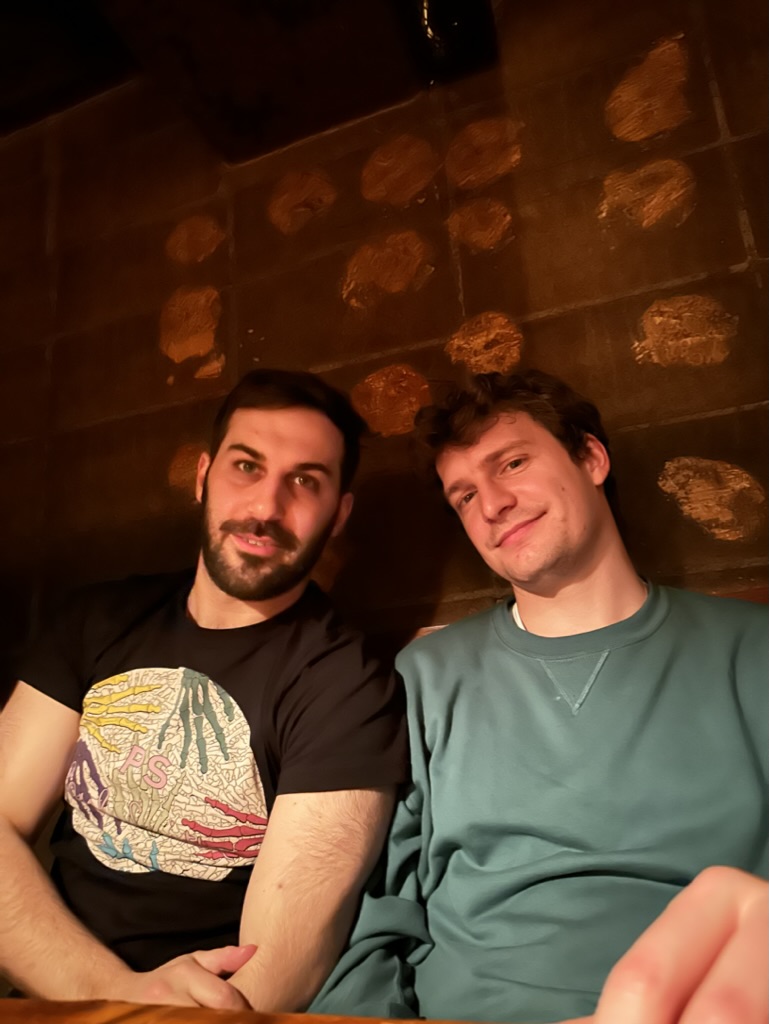 Dylan still managed to sneak one and was immediately told off.