It's Monday! 9am We grabbed some Starbucks. Starbucks was interesting because in Japan it attempts to function like an American Starbucks, but even the idea of a "get your coffee and get the fuck out of here" cafe is fundamentally incompatible with the culture here. Japanese people aren't going to shout your name when your coffee is ready like they would in NYC. It's a lot more pleasant here but it felt forced and like no-one wanted to be there which made us feel at home.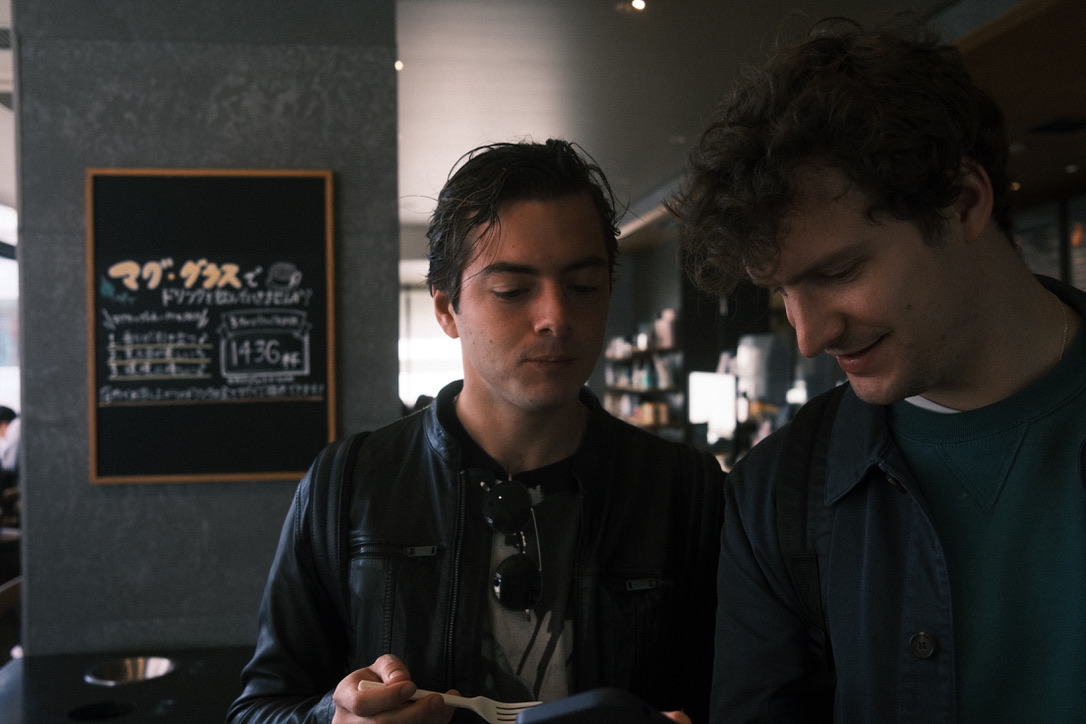 We are working today but needed to inject some culture in our morning. Adrien wanted to visit this shrine called Meiji Jingu (Shrine) . They have some huge Tori (giant wooden gates) and a garden we wanted to check out for an hour.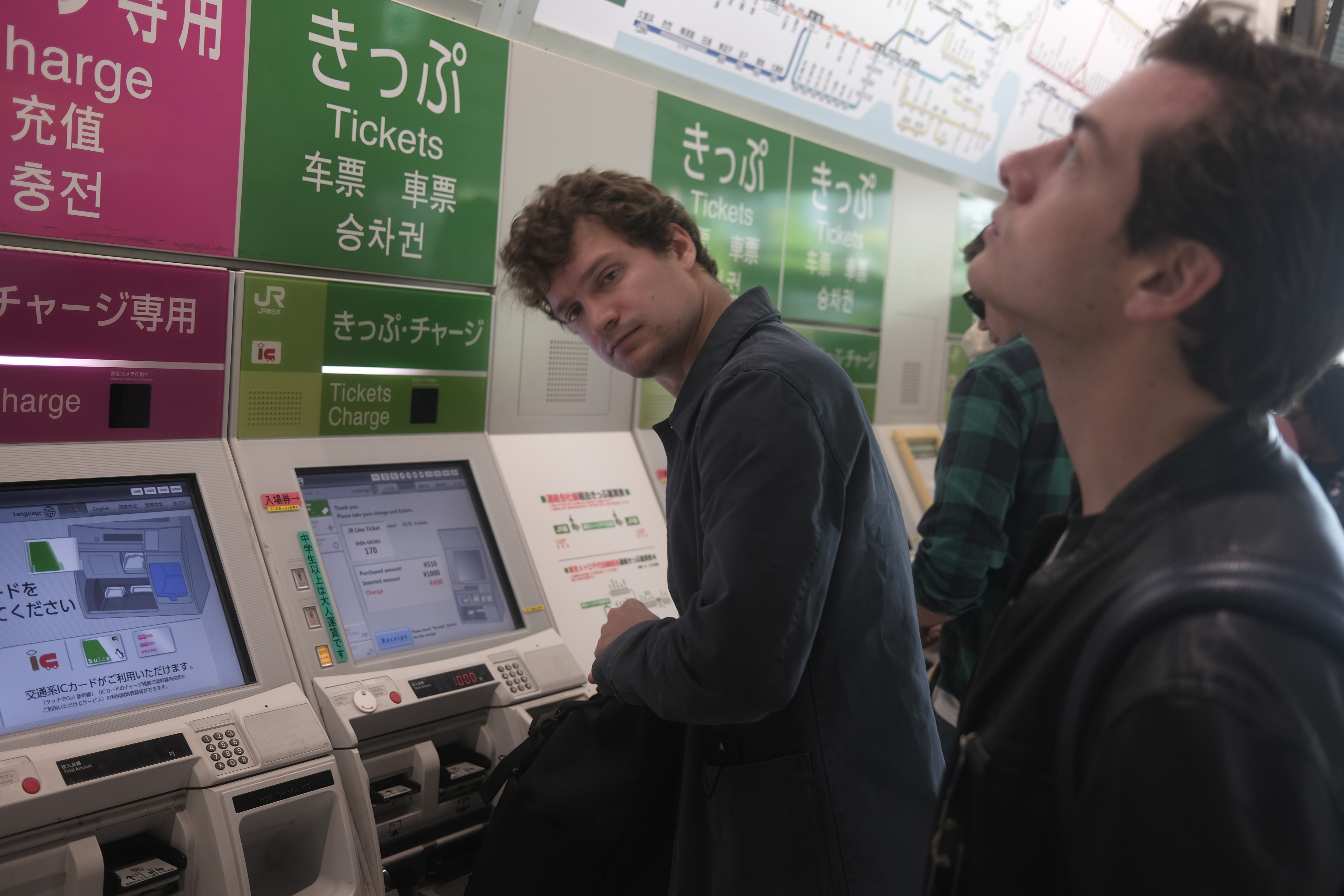 buying our last subway tickets before we learned the apple wallet app lets you add a suica card with one button click.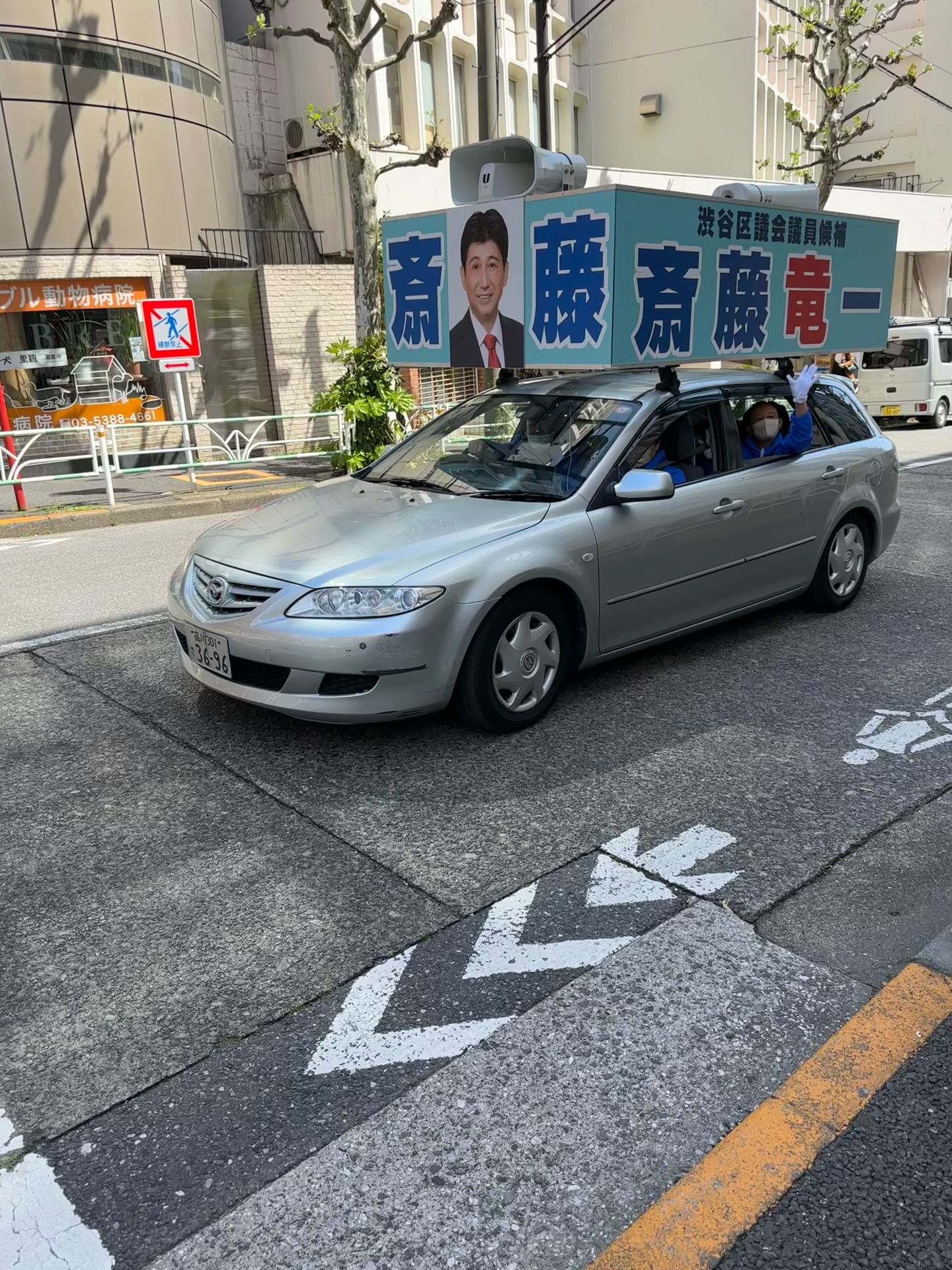 It's election season so these cars were everywhere with loudspeakers.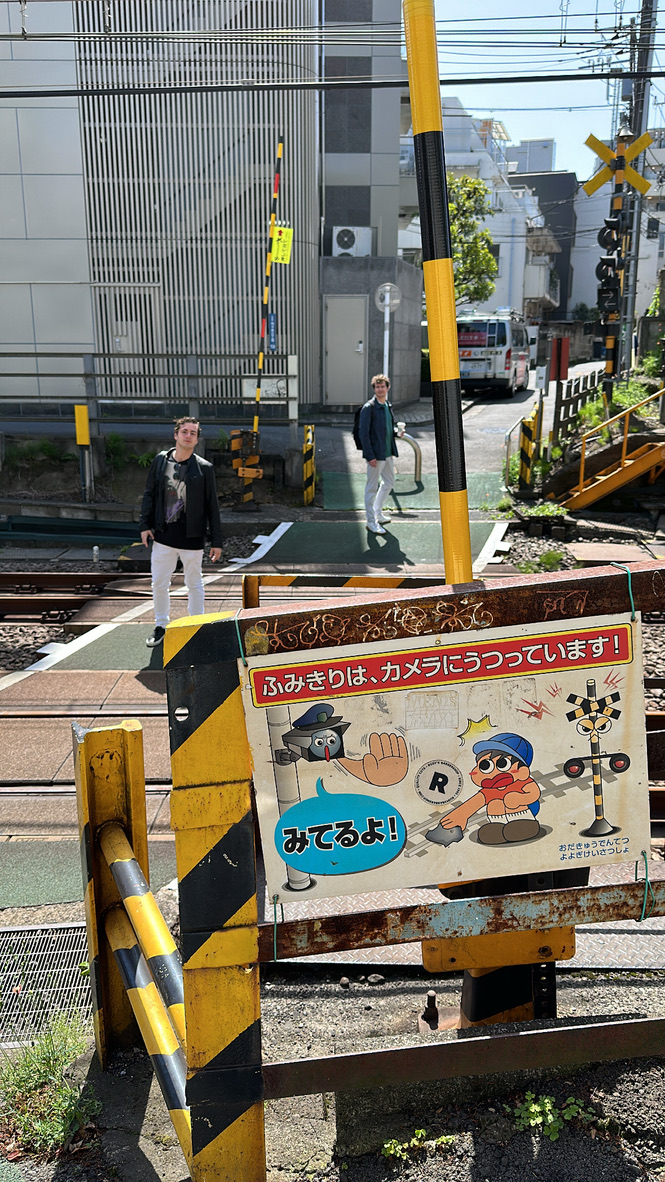 I keep asking them to stop on train tracks. One day it's going to work.
I can't get enough of these signs.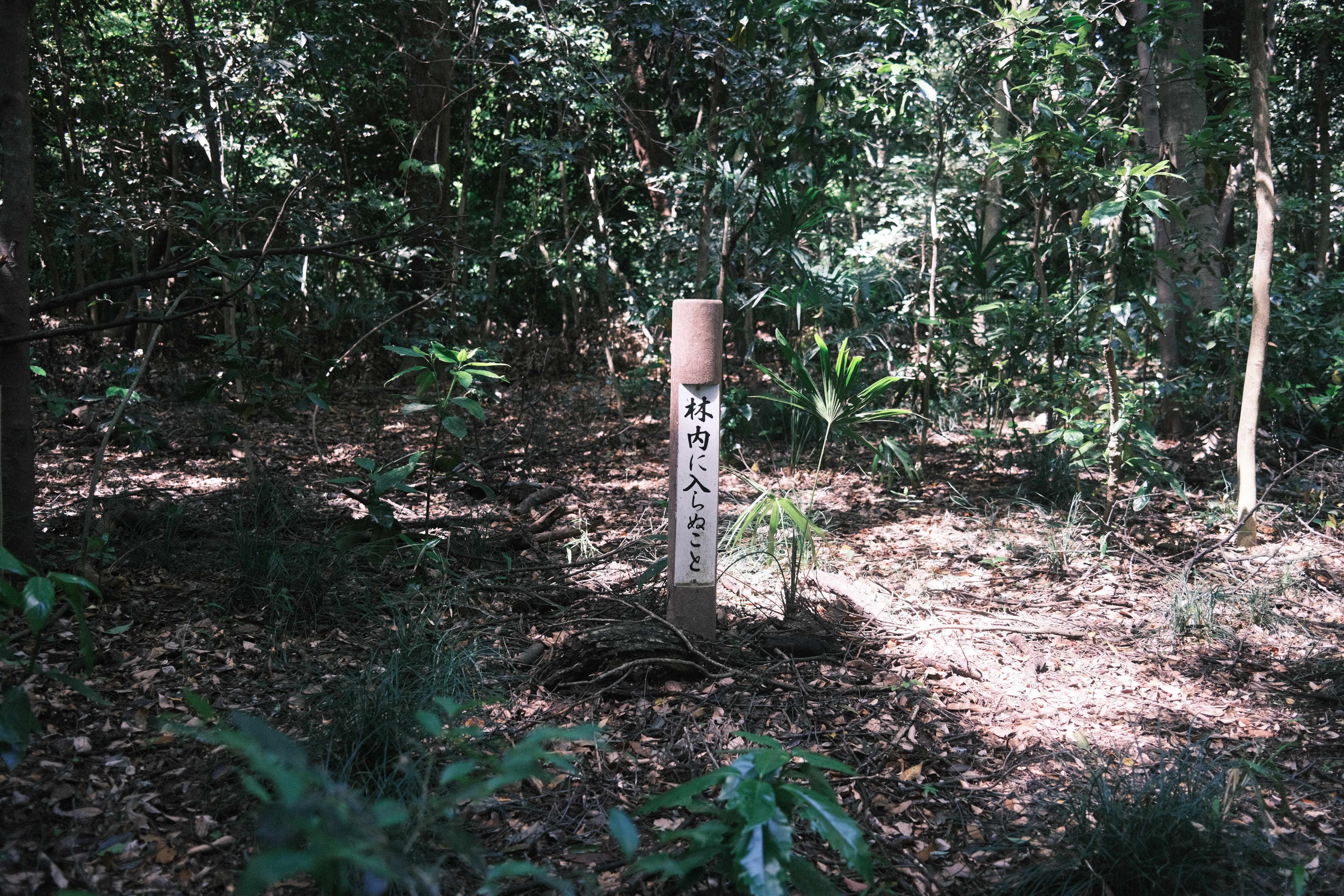 "Keep out!"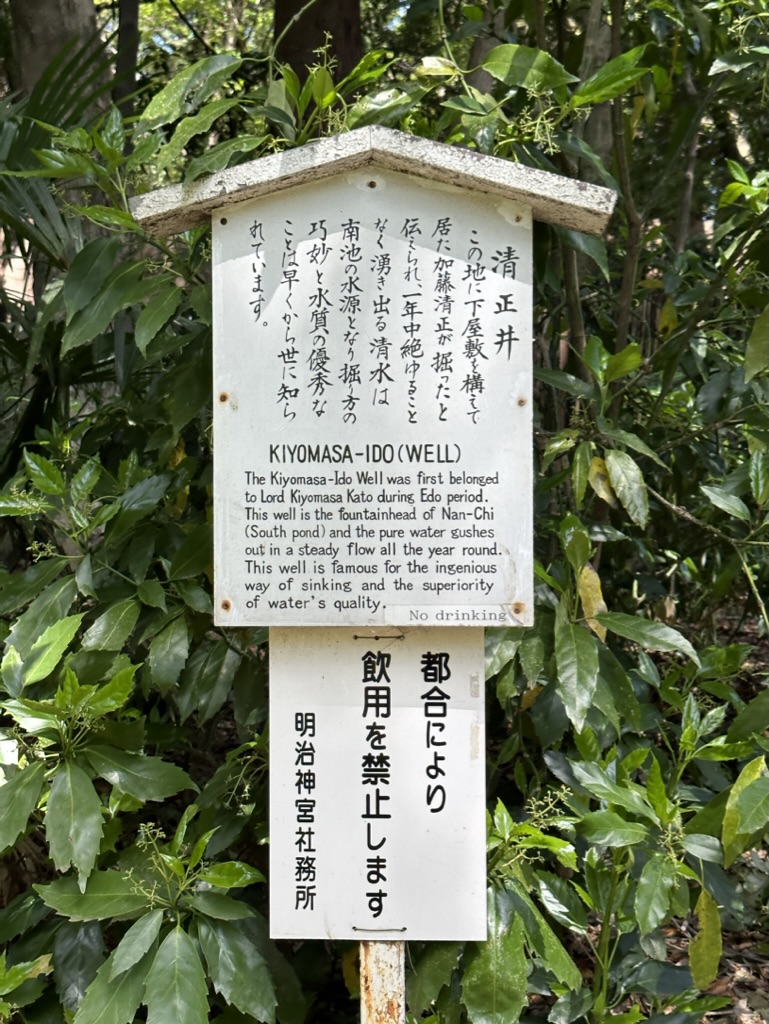 It was literally just a well but it was cool. Didn't take pictures because it seemed disrespectful.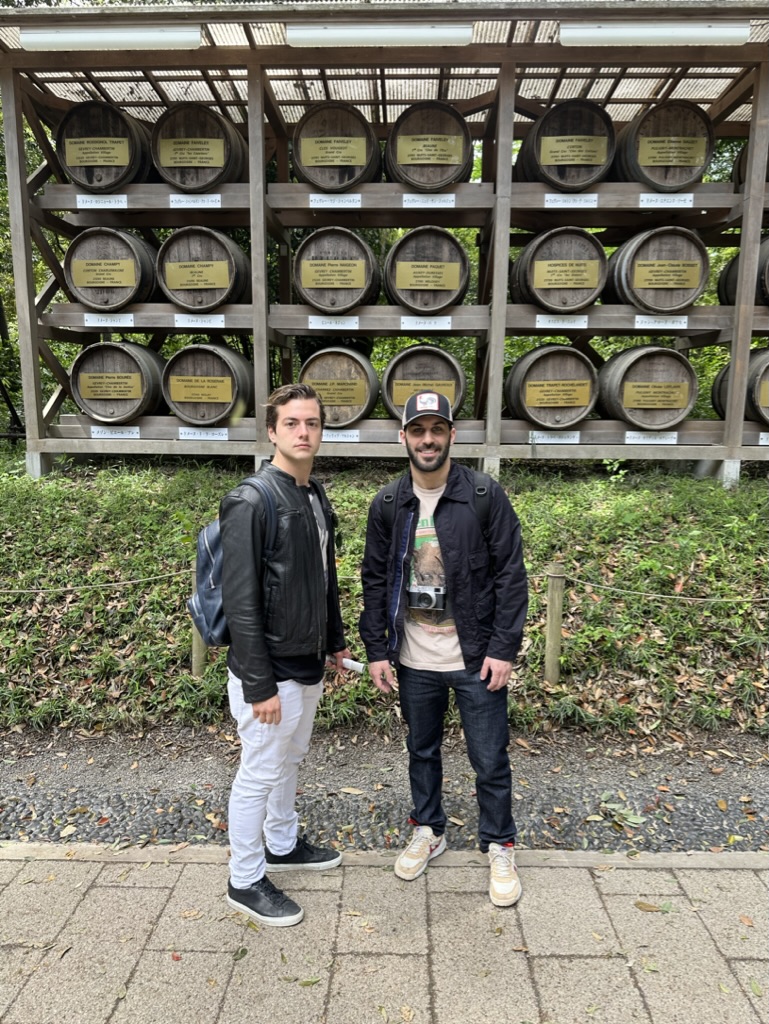 These are barrels of French wine kept there to show how the Emperor Meiji and his wife, Empress Shōken loved French people. Not judging but trying to understand.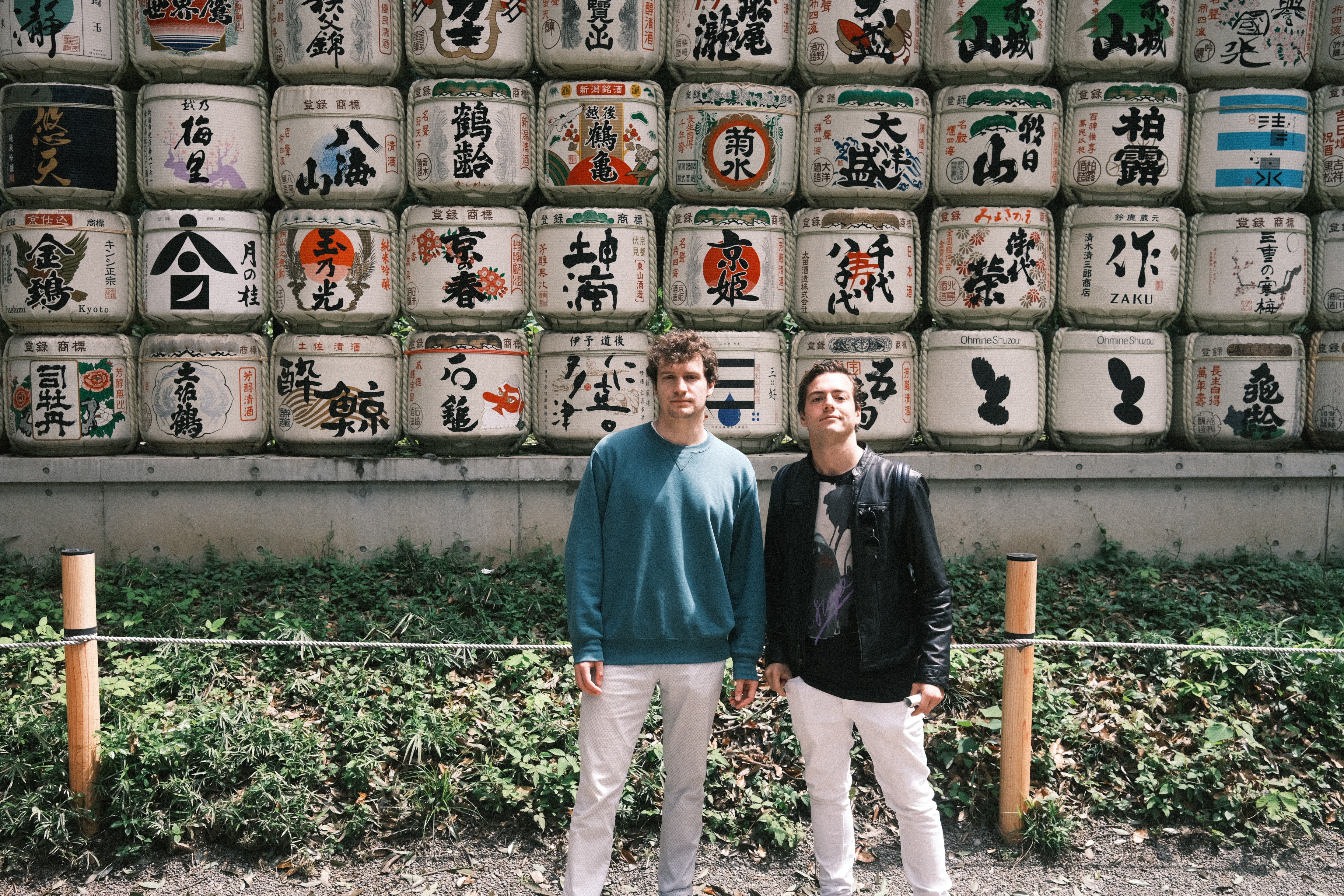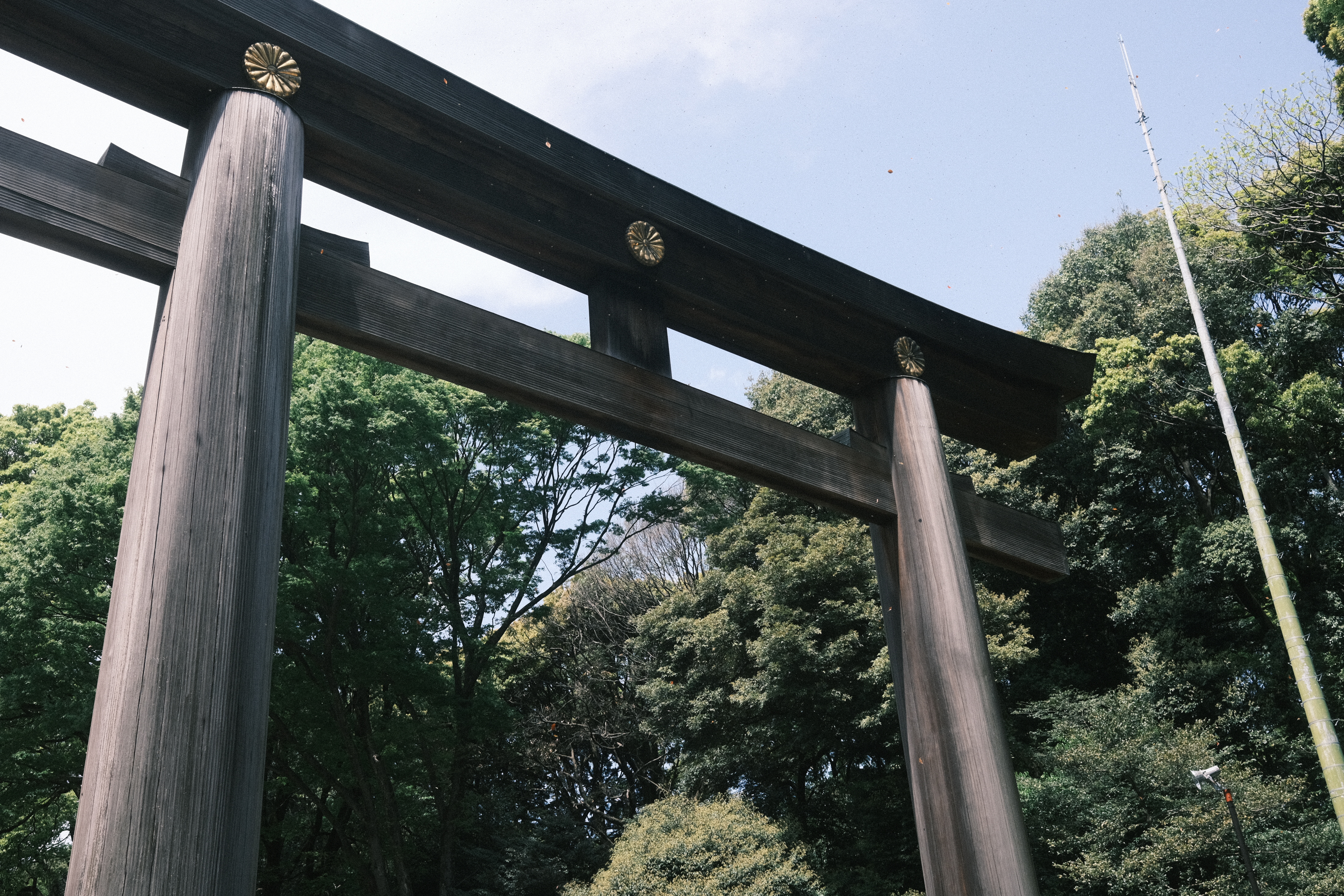 This Tori was HUGE.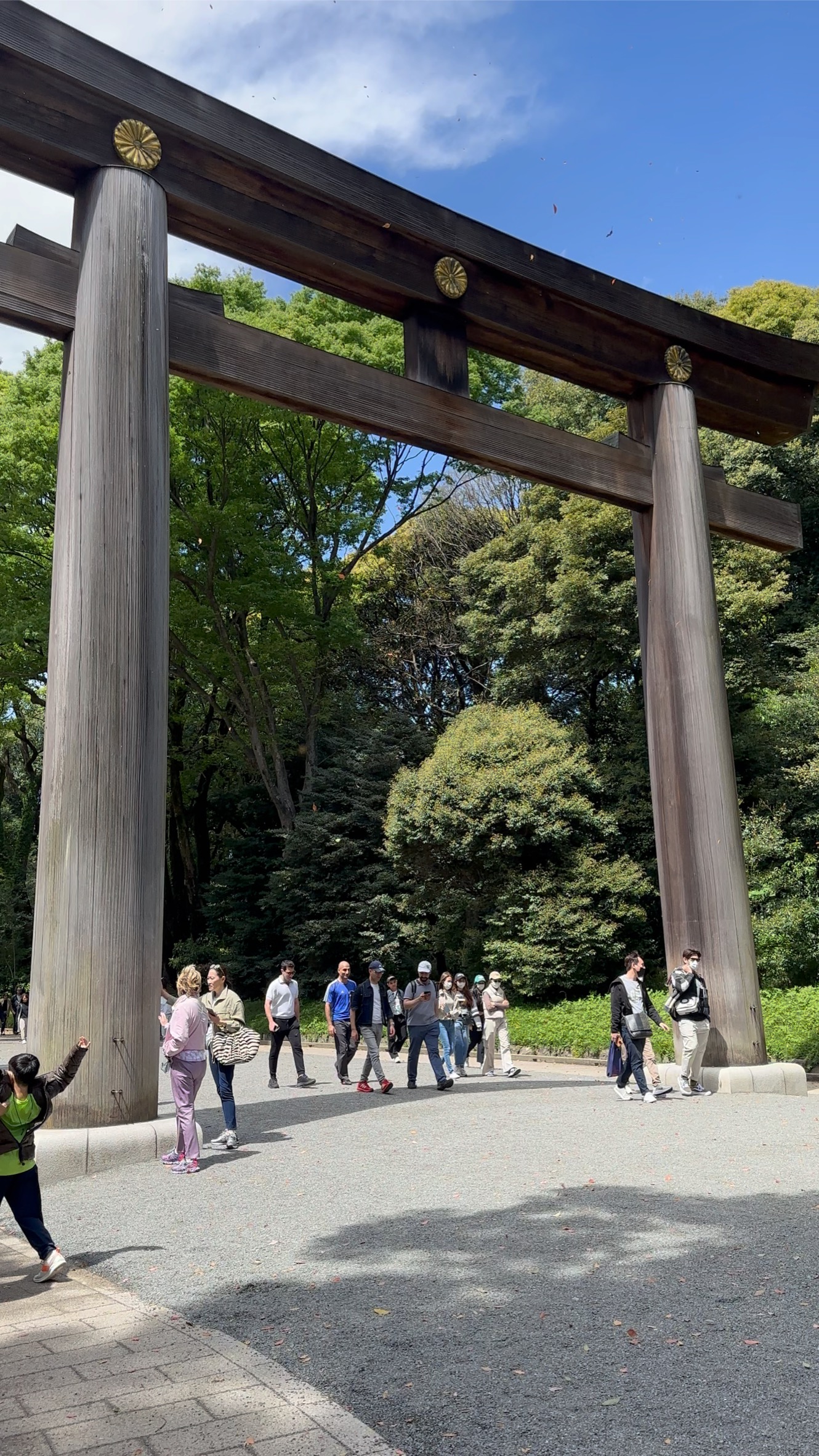 There was a gust of wind and swirling leaves which made me feel like there were spirits around 👻.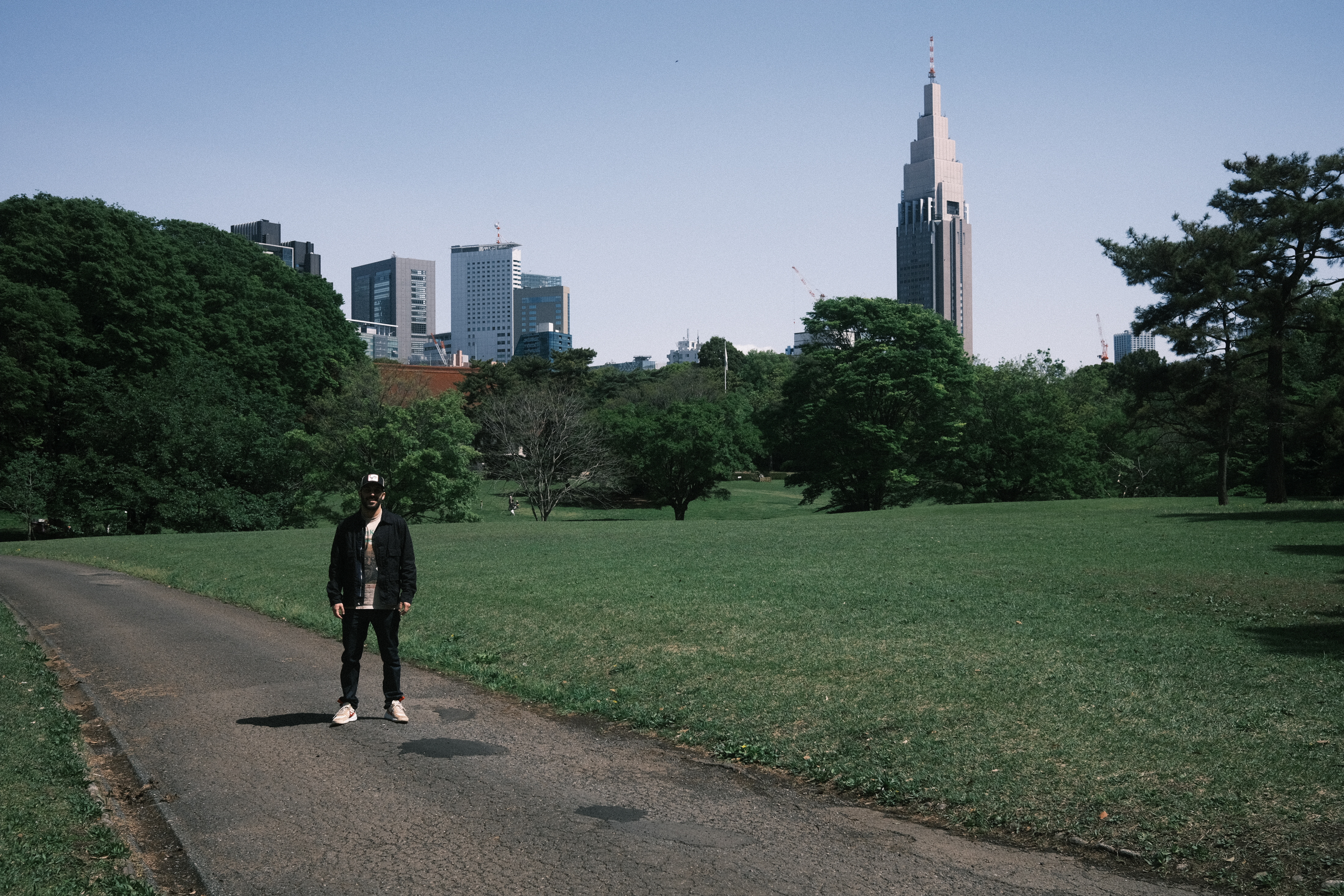 Back home now to work.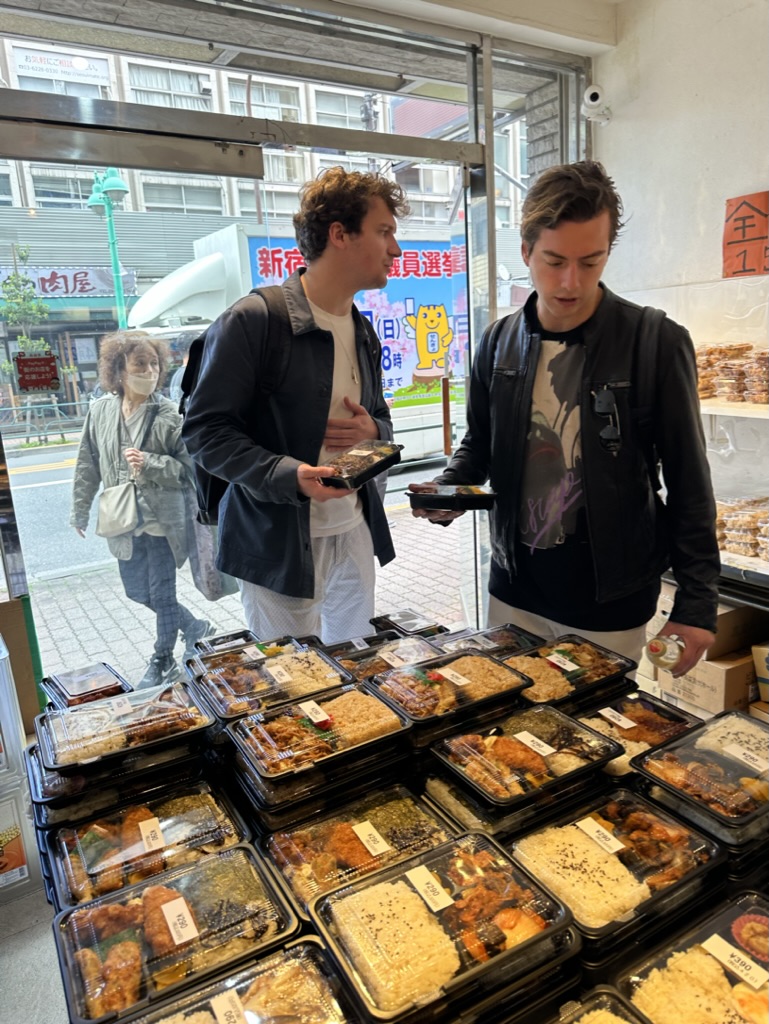 we found a bento box spot to grab a quick lunch. I waited and had a 7-11 egg salad sandwich (highly recommend).
---
We got home and worked for 5 hours. Boring stuff. Dylan had a meeting with Shiseido so he put on a suit and left us to meet up later.
---
Shot a quick Supreme Campaign on the way. (Adrien is wearing my clothes here).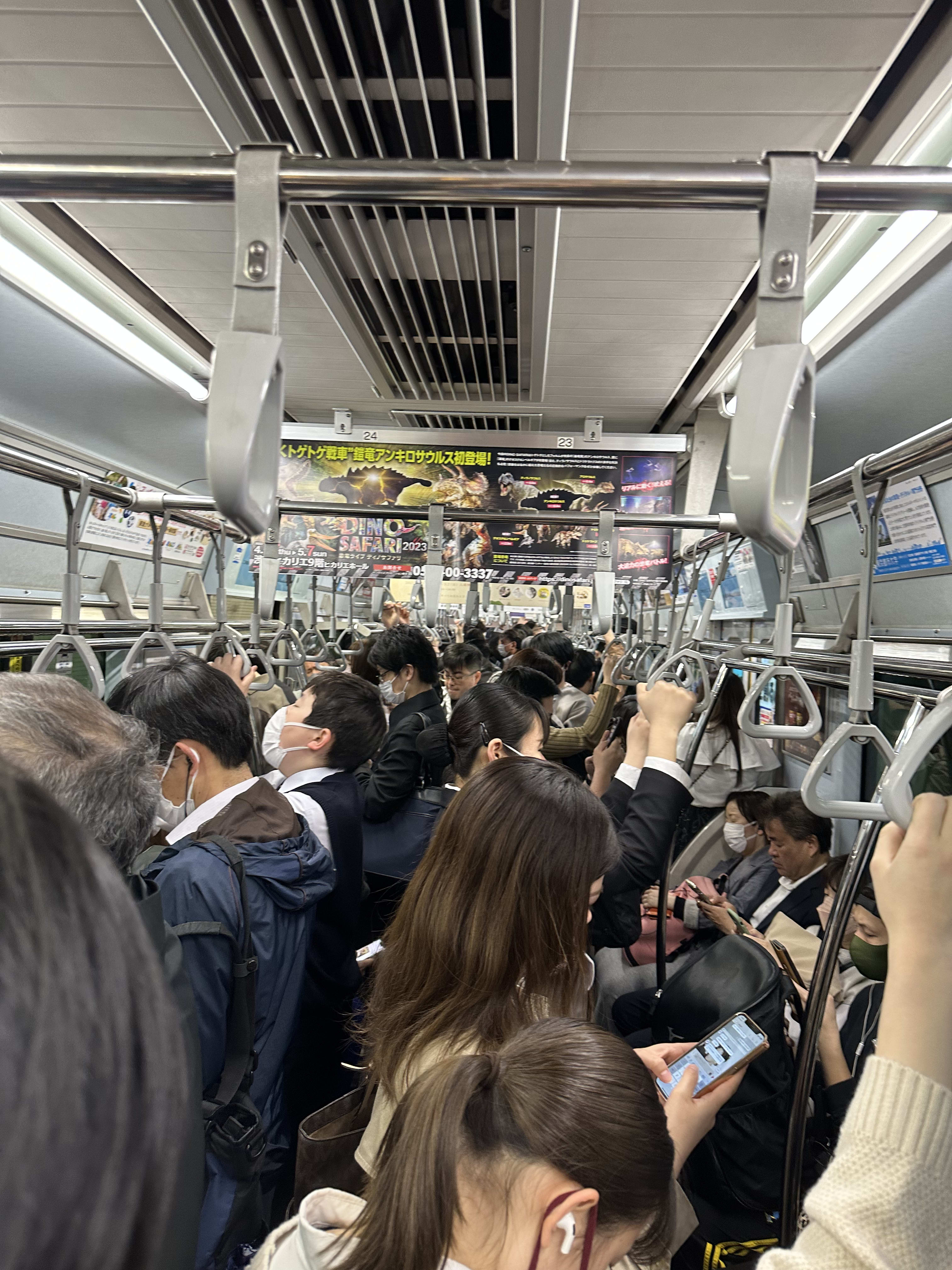 People who say the subway in Tokyo is packed have never taken the MTA F Train at 5pm.
Teamlab
This place was basically instagram fodder, but it was fun and worth the hour we spent there. It was the only place where I have seen obnoxious tourists so far. It was kind of grating seeing people be so loud and Disney-world-orlando-esque after spending 3 days minding our volume on the subway. You have to do the whole thing barefoot which triggered every single neurotic habit I have at once. Here's some photos I took in near impossible lighting conditions. vegan ramen place connected to teamLabs. It was insanely good. It's worth going early for.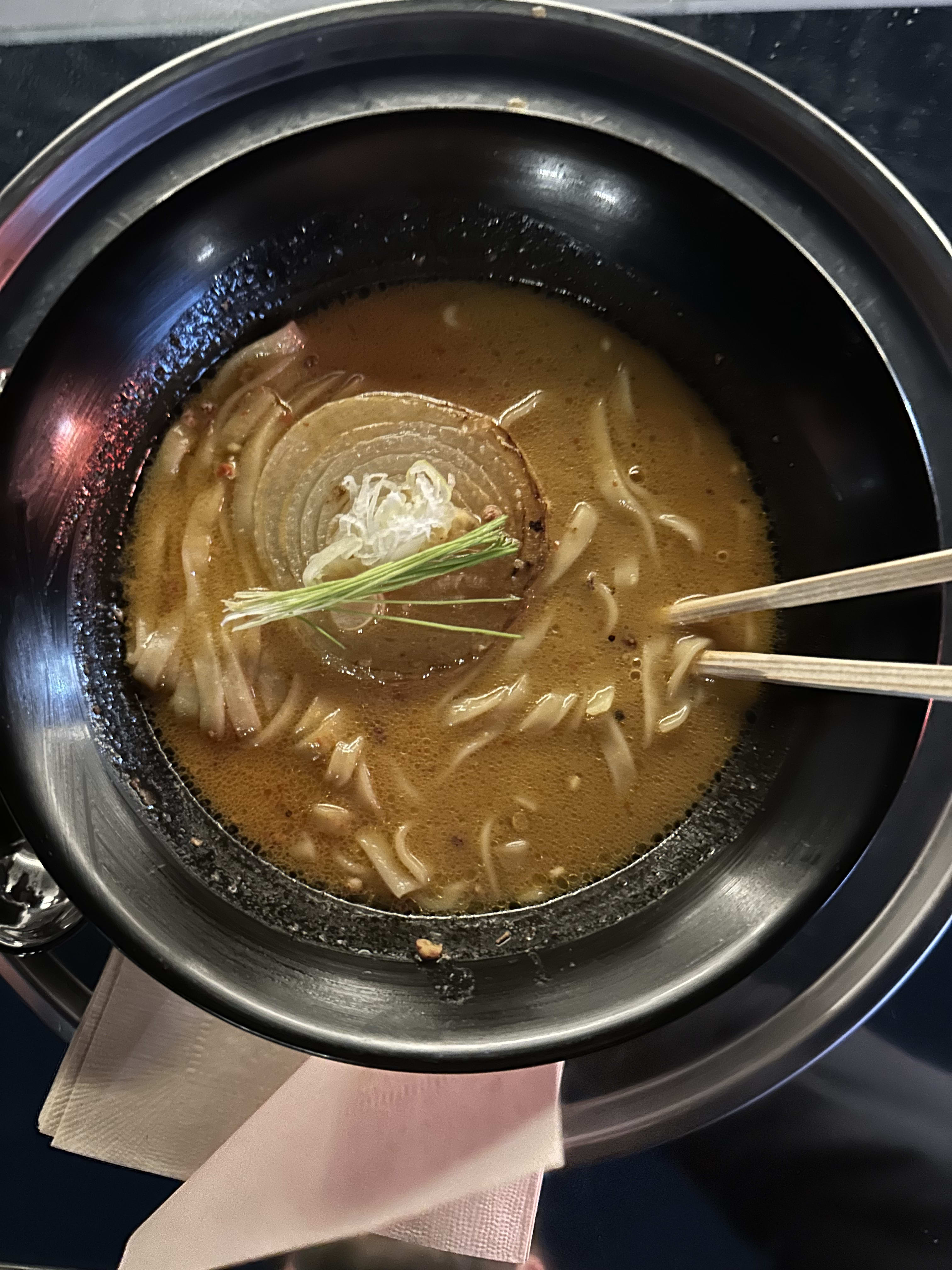 I got the spicy miso flavor it was fire.
Akihabara
Akihabara is wild. It is the anime Mecca of the world and is known for its arcades. There was a seven floor sex shop. Everything listed is there. When you have seven floors of sex shop to fill, you really scrape at the corners of the human psyche for new products. Highly recommend checking these out.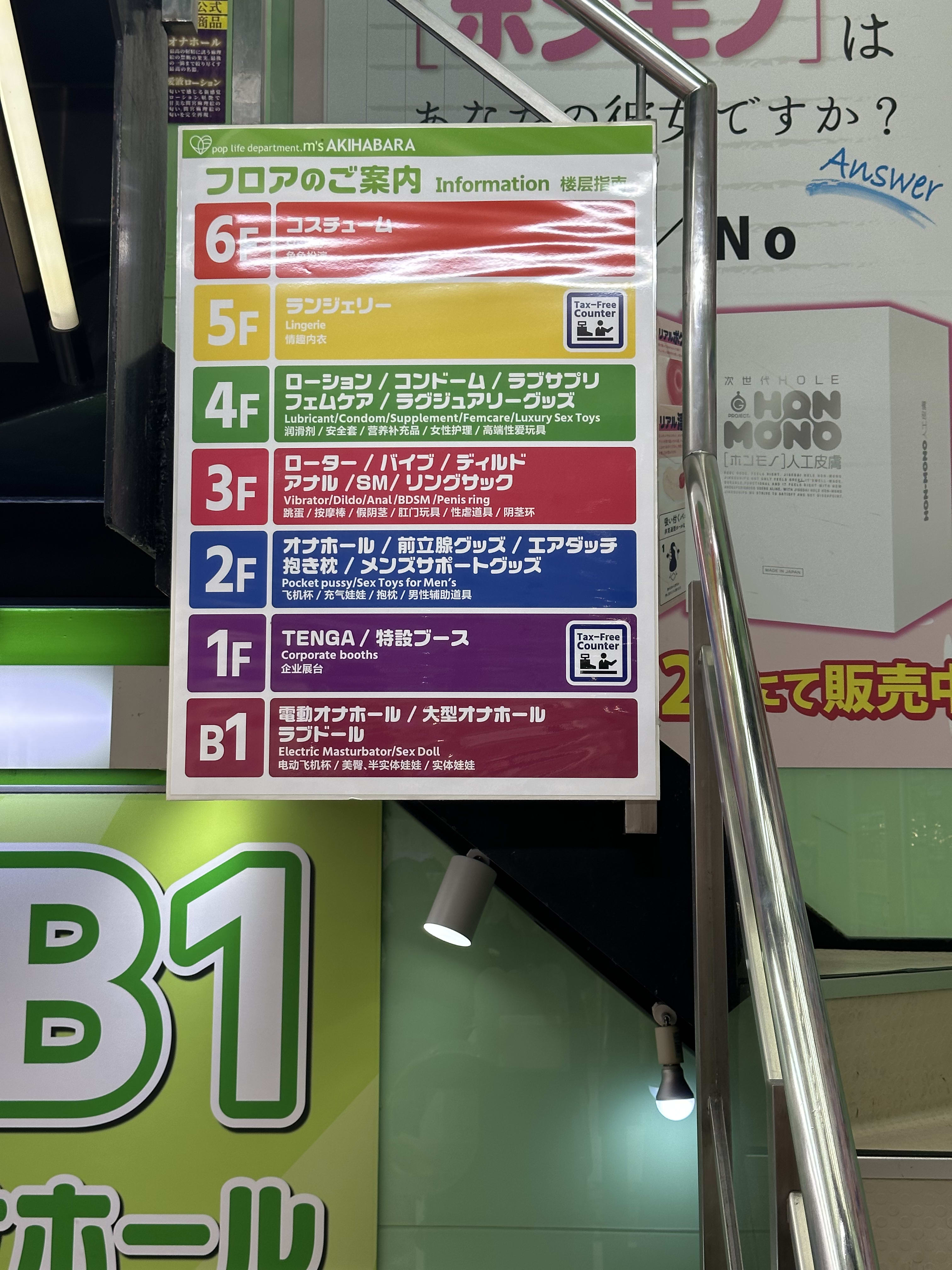 Tax free doesn't come with an explanation for the customs officer on the way home.
Akihabara has an insane amount of giant tower arcades. 3 out of 6 floors of the arcades are filled with claw machines. They have mini figurines and plushies of the most popular anime characters at the time. I went for a Sanji.
Form is important.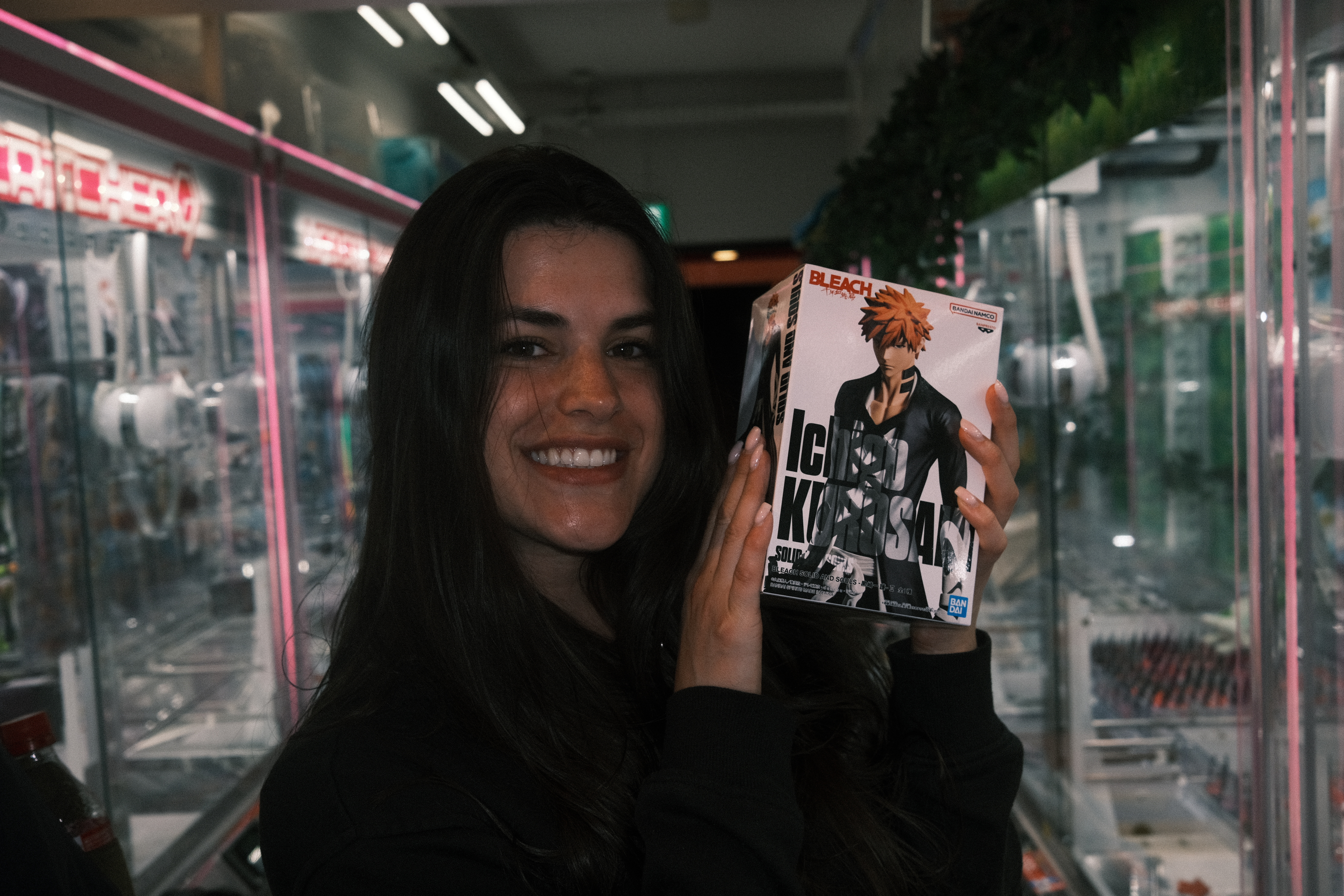 Rachel made another appearance. She won an ichigo from bleach.
I was not making any headway with these claw machines and sunk like 3k yen into them ($30). Rachel has been in Akihabara for most of her trip (otaku heaven), and explained that if you spend a bit on the machines and call over an employee, they'll open the machine and reposition the figurine for you. I needed like six adjustments but I won 2 prizes. A pity based economy works. Also I should not have been using cash. You can load a suica card on your wallet app in your phone. It works to pay for all the subways and claw machines. It's the double edged sword (katana) of convenience.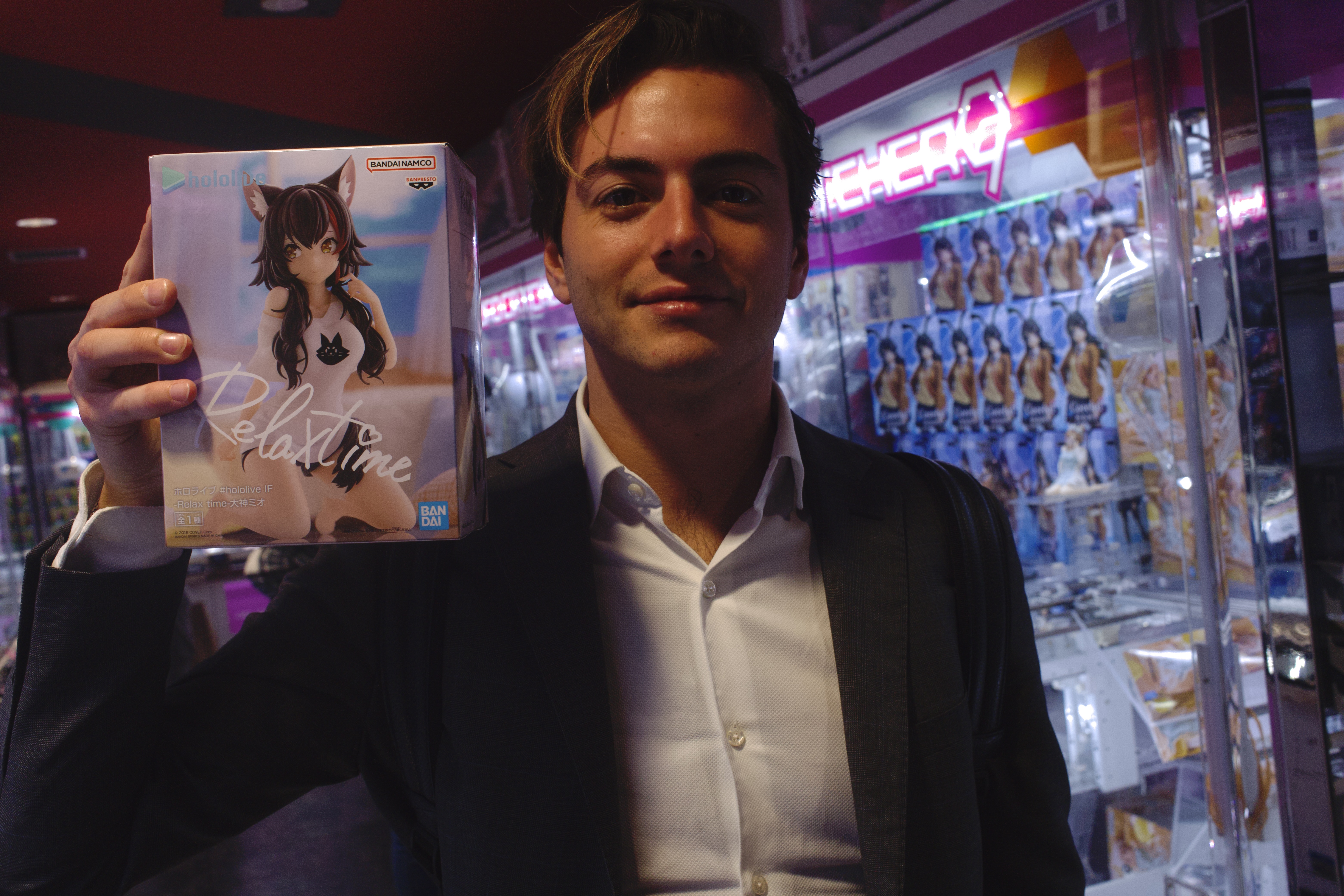 Of course, there are also perverted machines.
She insisted she doesn't have narco connects but when the zombies started coming she shouted "plata o plomo malparidos!!!!" at the screen.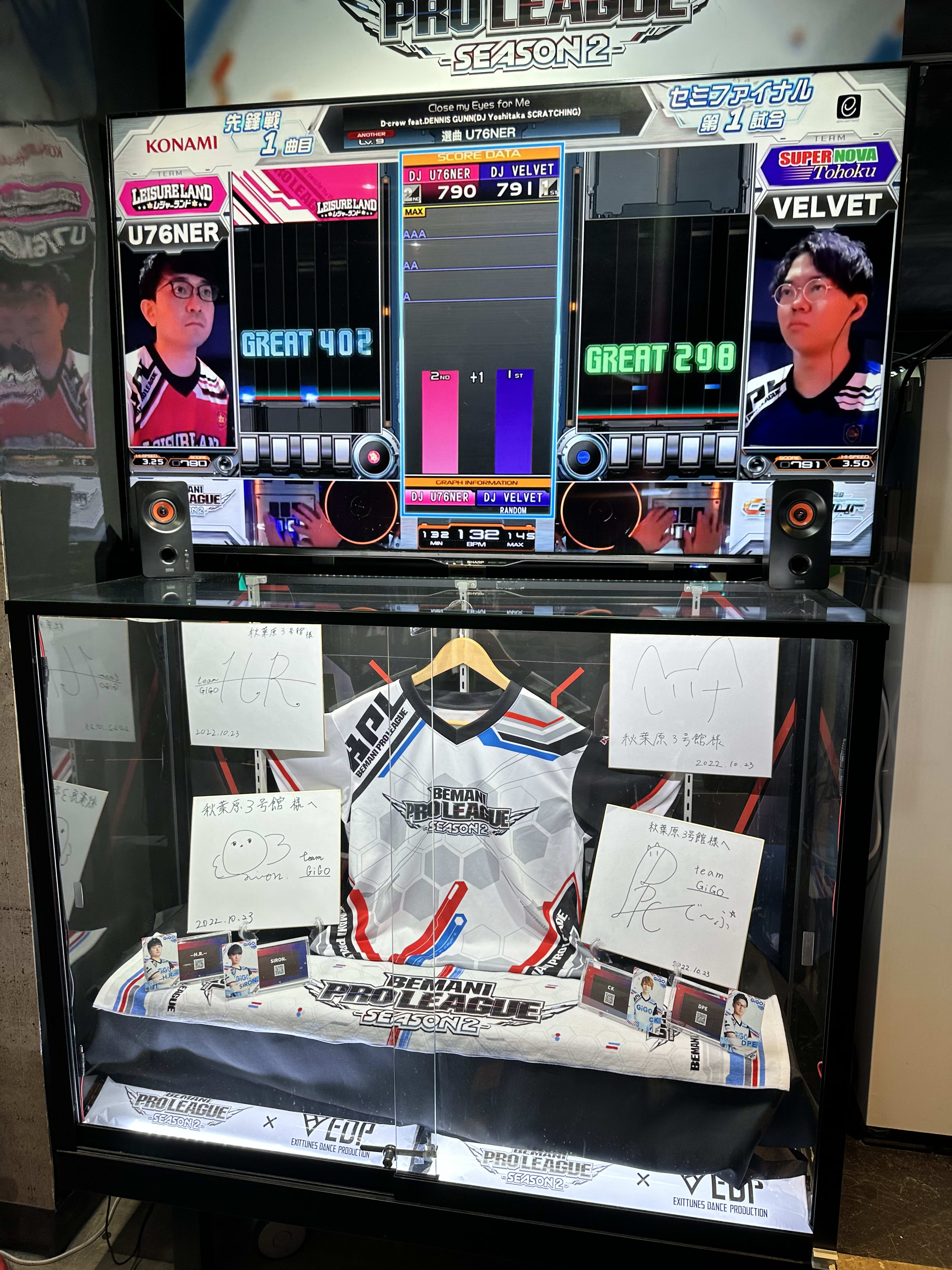 I assume they were called the Gigo Virgins
misc squad pics