Note: I'm writing this at the end of the week based off of the notes I made while things were happening. April 19th I heard some rustling in the airbnb. Adrien was up attending EST meetings, and Dylan has the most toxic sleep habits I've ever seen.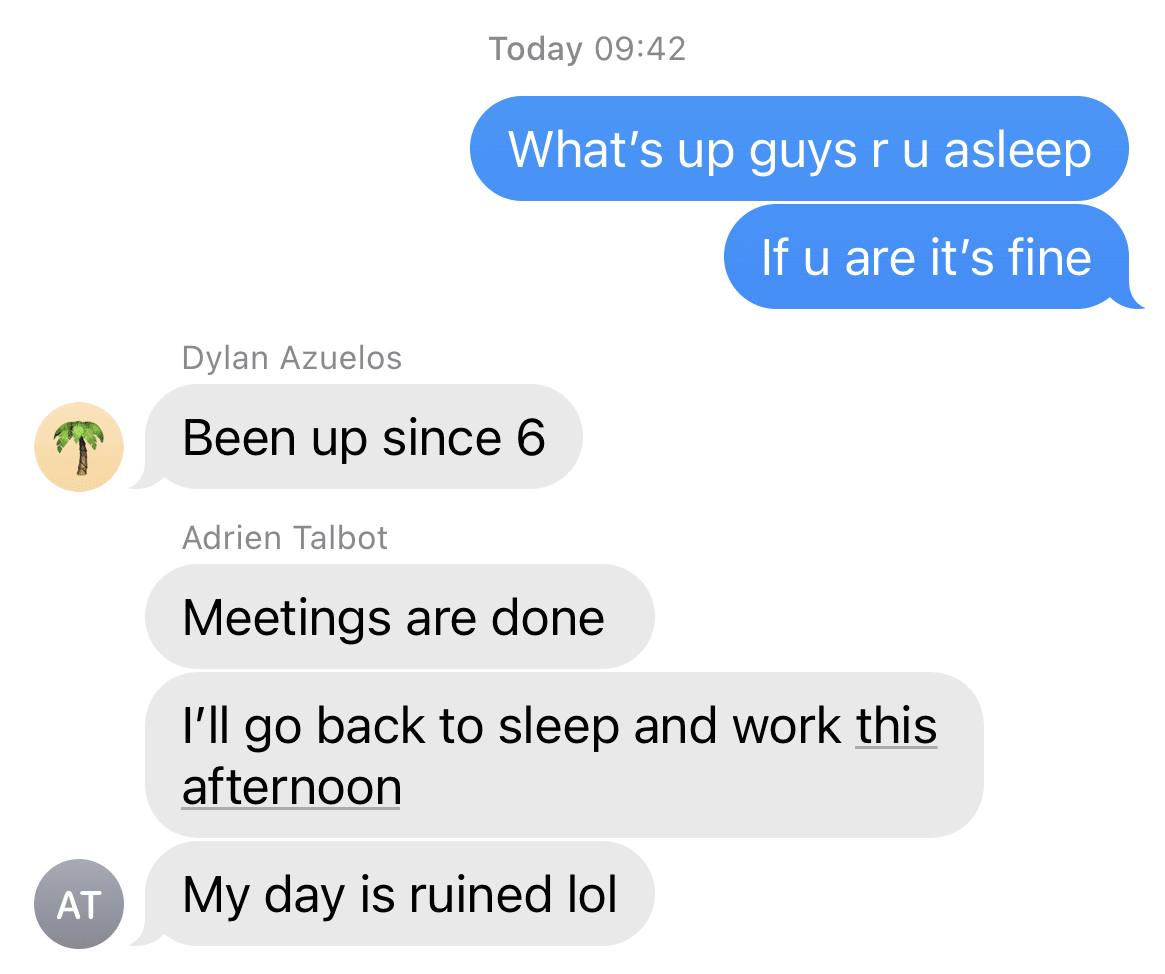 The plan today was to work for the morning and then go to Freeman Shokudo. My friend Pippa from NYC knows the owner's sister and recommended we try it. Pippa doesn't miss so I decided to make it a must-do. https://goo.gl/maps/FvK6Ysw5TQQLvHNC9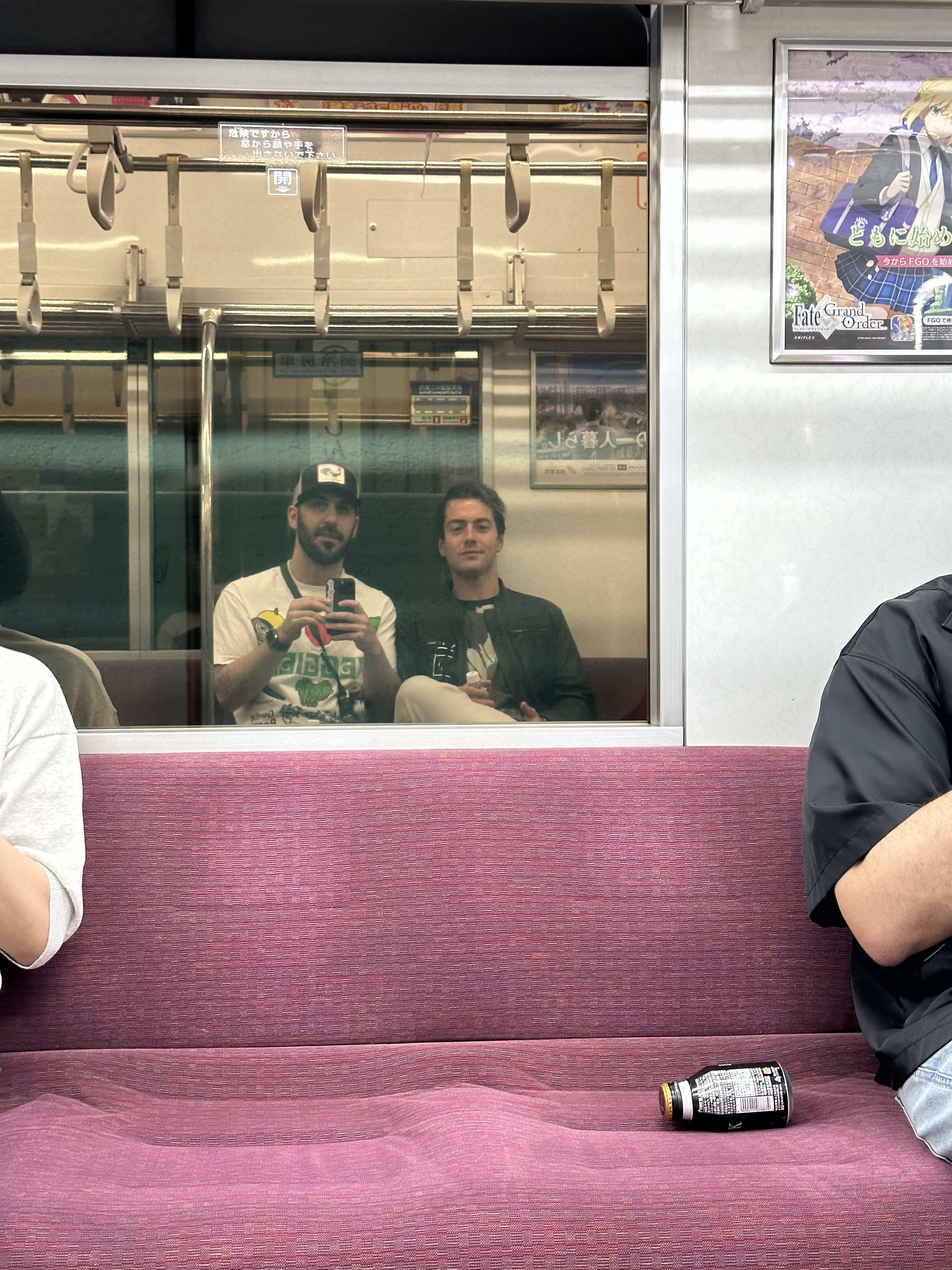 Taking the subway to Freeman Shokudo. Subway shots always look cool.
Freemans Shokudo was opened by a husband and wife team who relocated to Tokyo from Brooklyn. That had the best pastrami sandwich I have had in a very long time and the Chicken and rice was perfectly spiced. The quality of the fish in this mackerel sandwich was so much better than anything I had in the states on a bun that was more English muffin than bagel (I really miss bagels).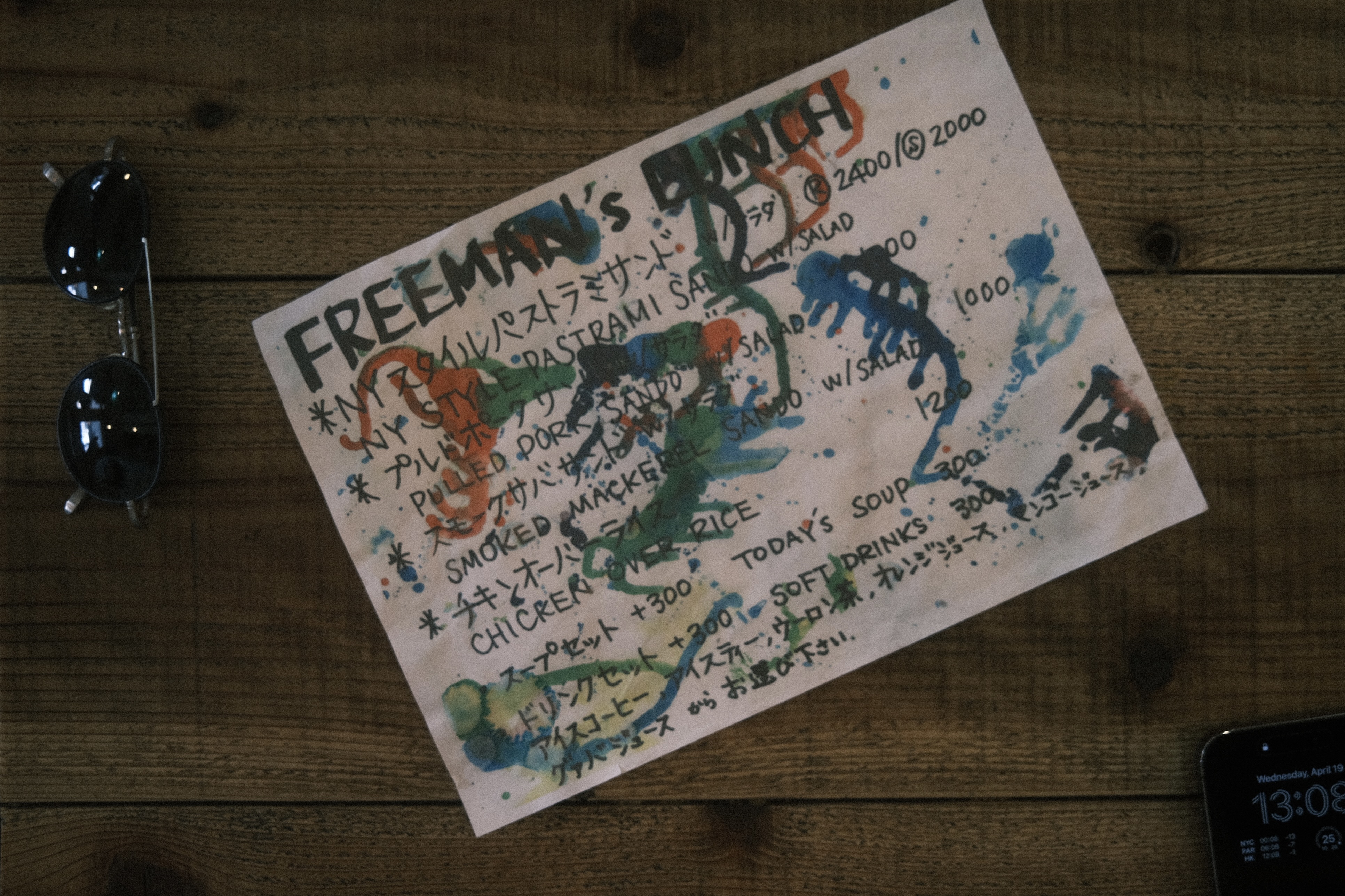 We ordered everything on this menu and ate every bit of it.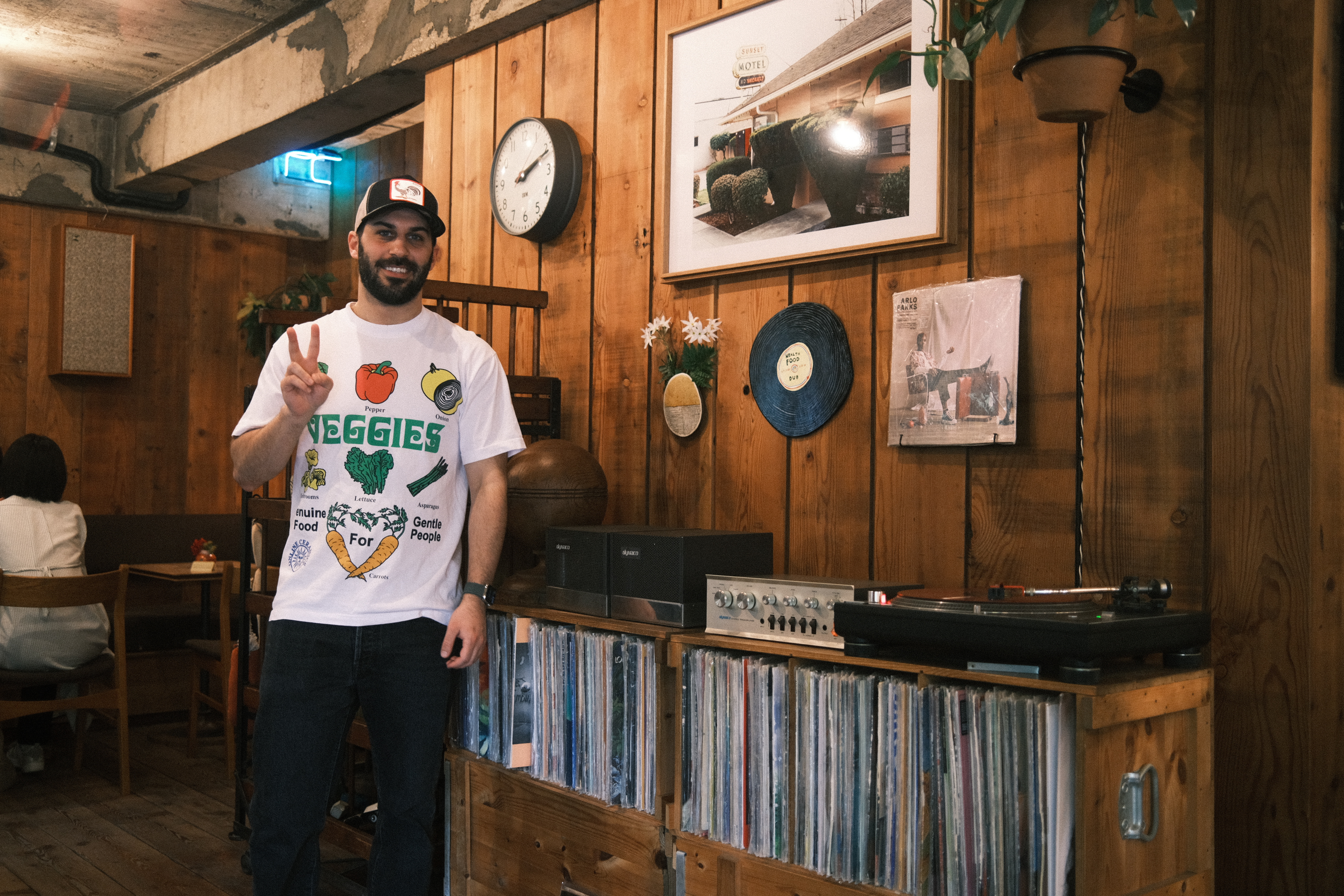 The Freemans sent us to Paddlers Coffee. Incredible vibes. Dylan pointed out the irony that we were raving about this place which has a La Marzocco machine and Stumptown coffee. The truth is, they simply do it better in Japan. The cafe was relaxing, and the playlist was on point.
We checked out some record stores and home goods stuff on the way. Williamsburg hipsters would drool.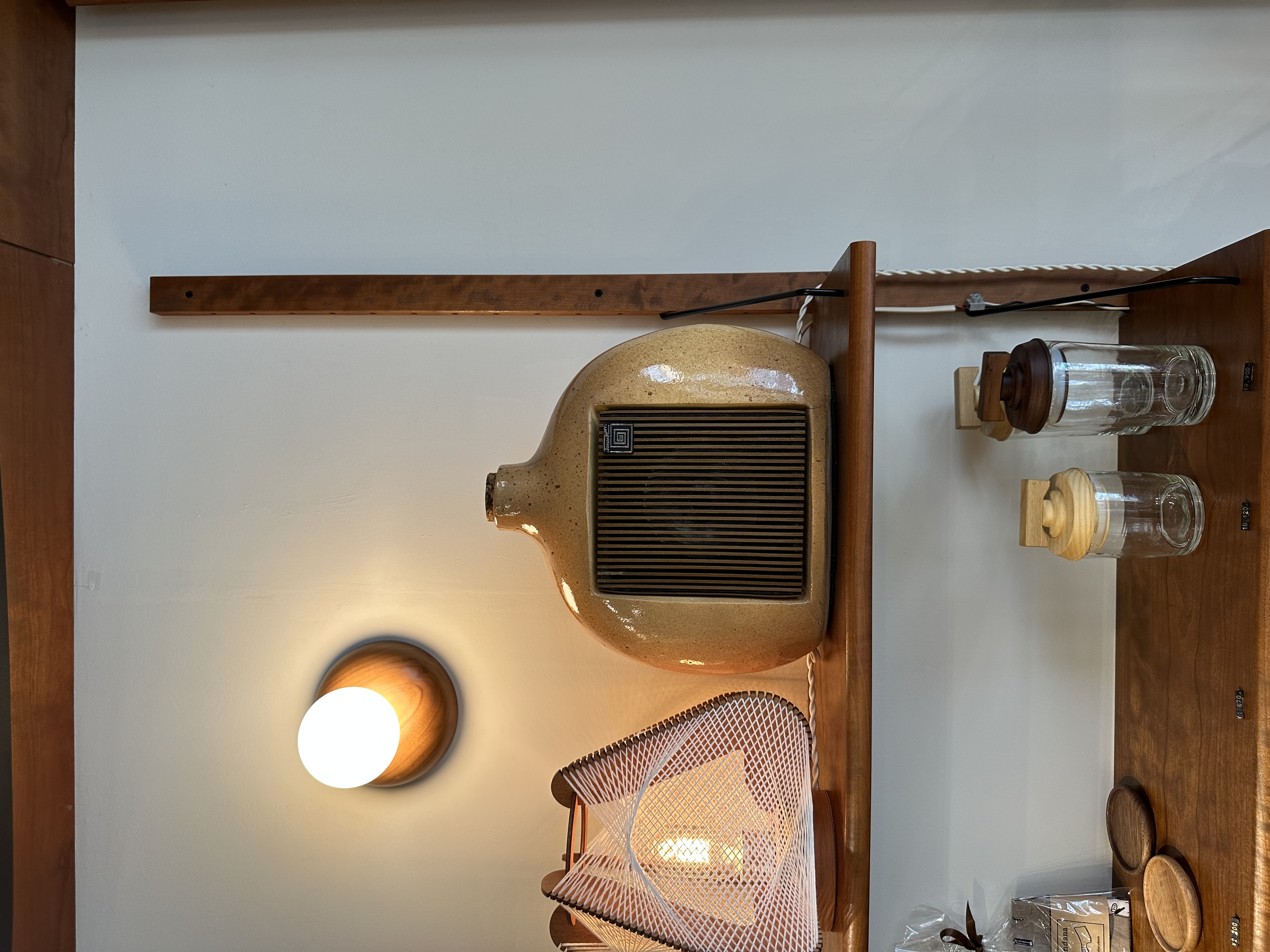 This is a speaker. They seem to be in all the cool coffee shops in Tokyo. Looks like some kind of vintage Japanese Herman Miller equivalent and I'd bet these are really hard to find. Home goods flex.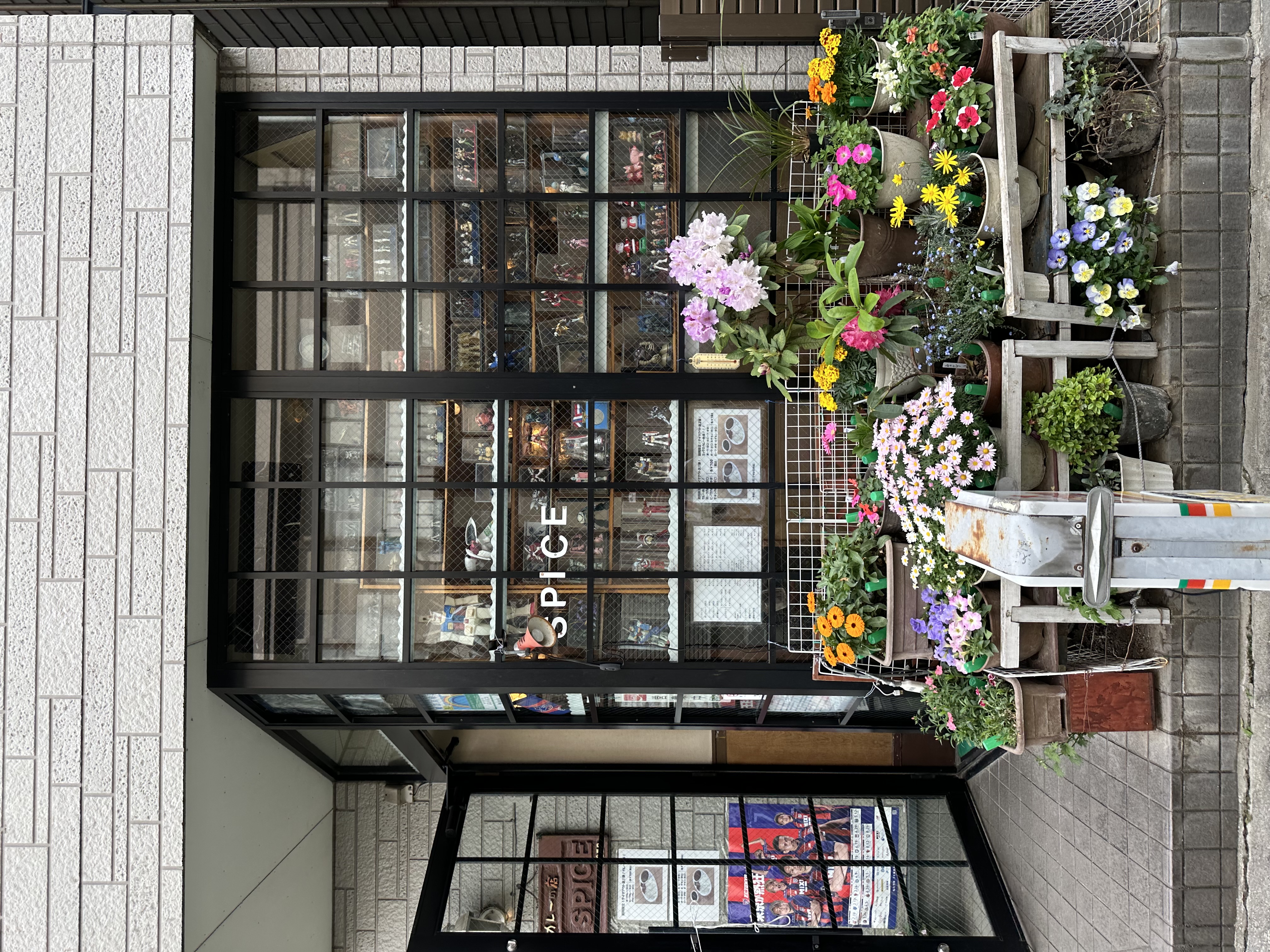 cool ramen shop to try
Koenji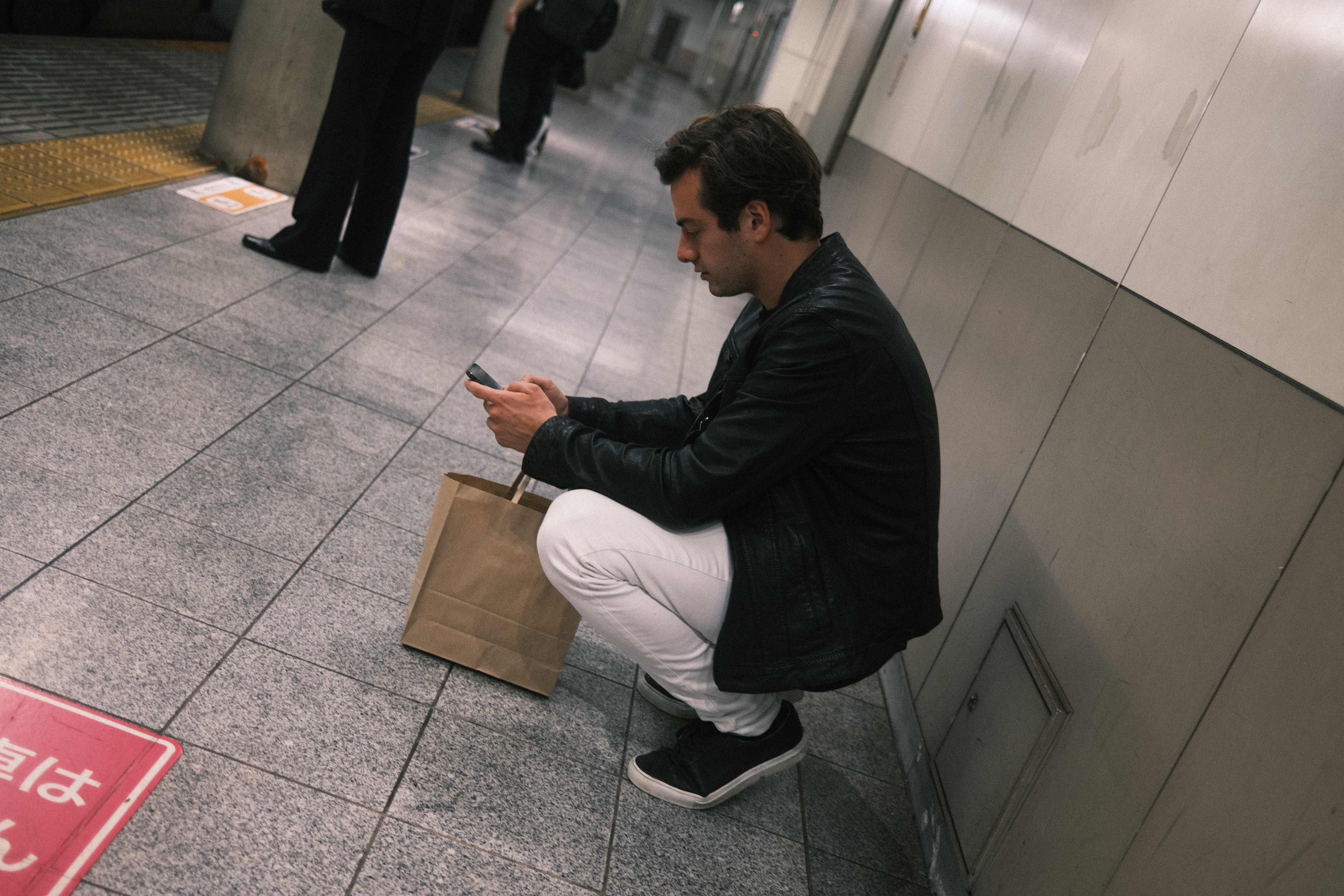 Dylan has nearly perfected his asian phone squat.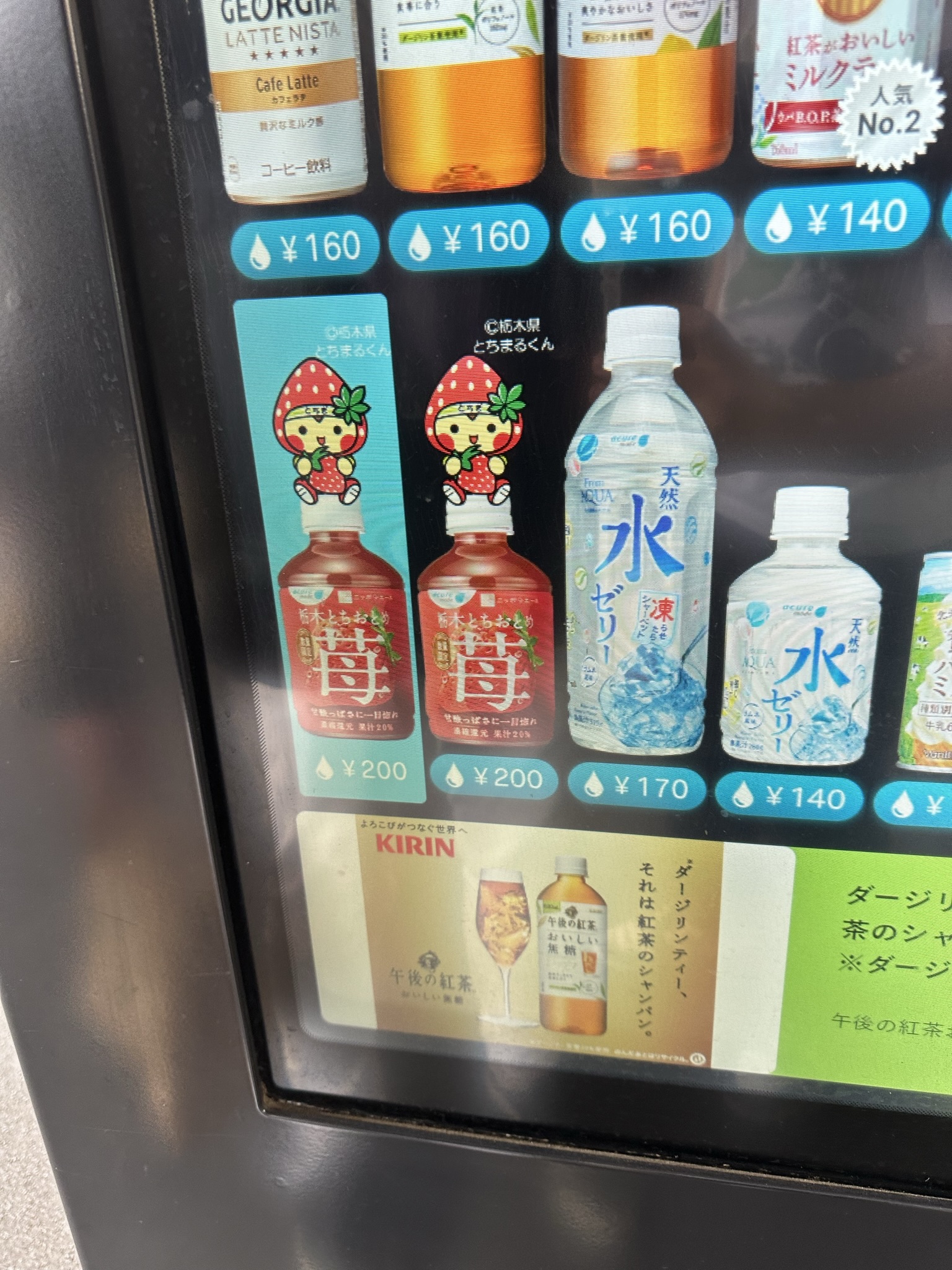 Had one of these strawberry drinks, it was delicious and exactly what I expected.
3pm We ended up in Koenji for some vintage stores. Ueno was top of the priority list for when we head to the north east of Tokyo. Koenji has these giant covered arcades that are full of vintage stores. Amazing curation and hunting. Less trendy than Harajuku but better quality and cheaper stuff.
Covered arcades.
This store specialized in ???.
Your dad probably wore these while taking a family picture in front of the World Trade Center.
They all have names like Big Time and Slut.
T shirts on T shirts. It was really fun going through all of them. It's a nostalgia trip for 90's kids.
Dope denim finds. and lots of vintage LL Bean. Not pictured: an entire shelf of FUBU jeans I was tempted by.
Graphic tees if you're into that.
These aren't vintage but im one bad day away from wearing a rustic military man purse.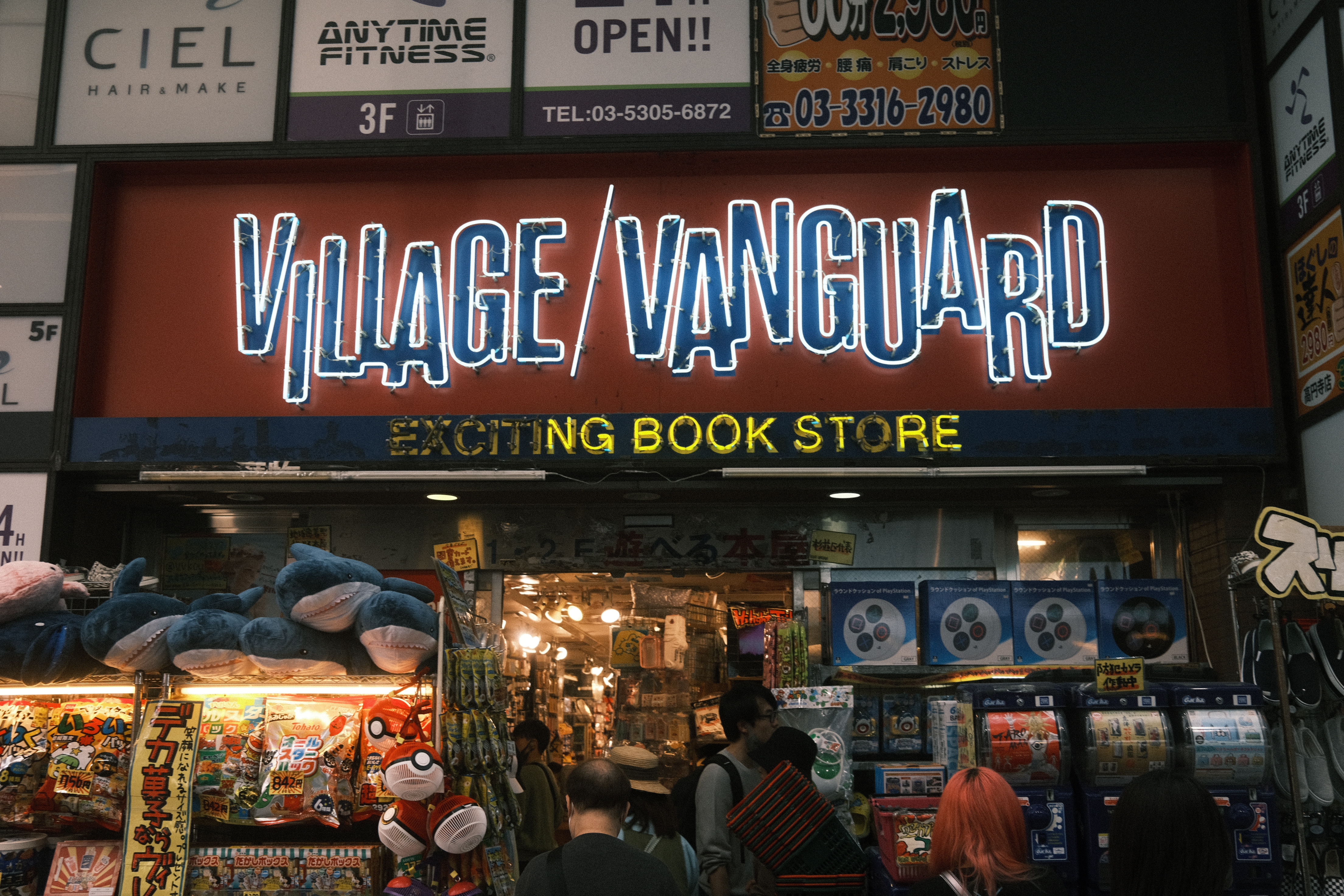 East village baby.
Shinjuku
I realized I couldn't control myself so we got out of there quickly. Back to Shinjuku.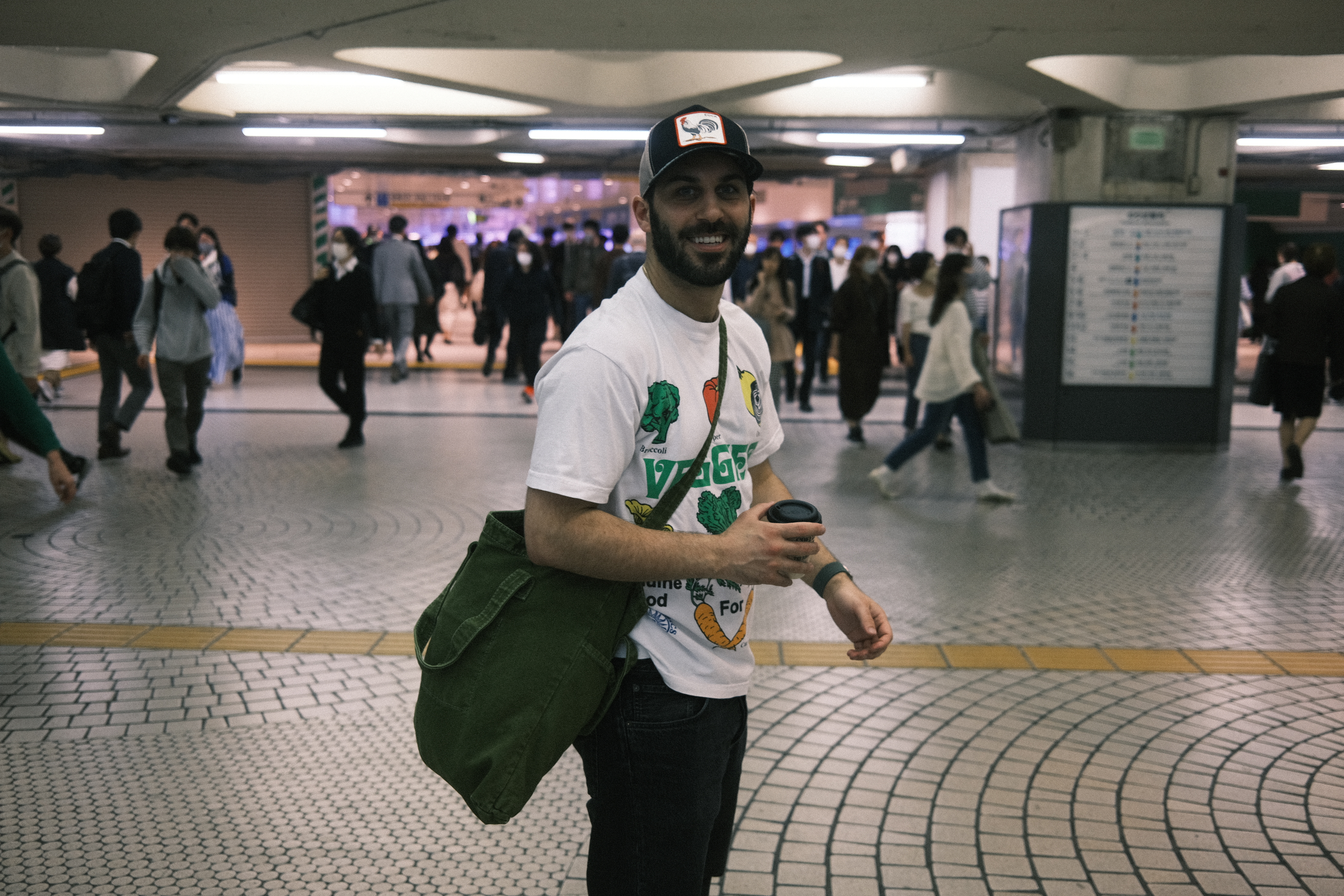 See? Man purse.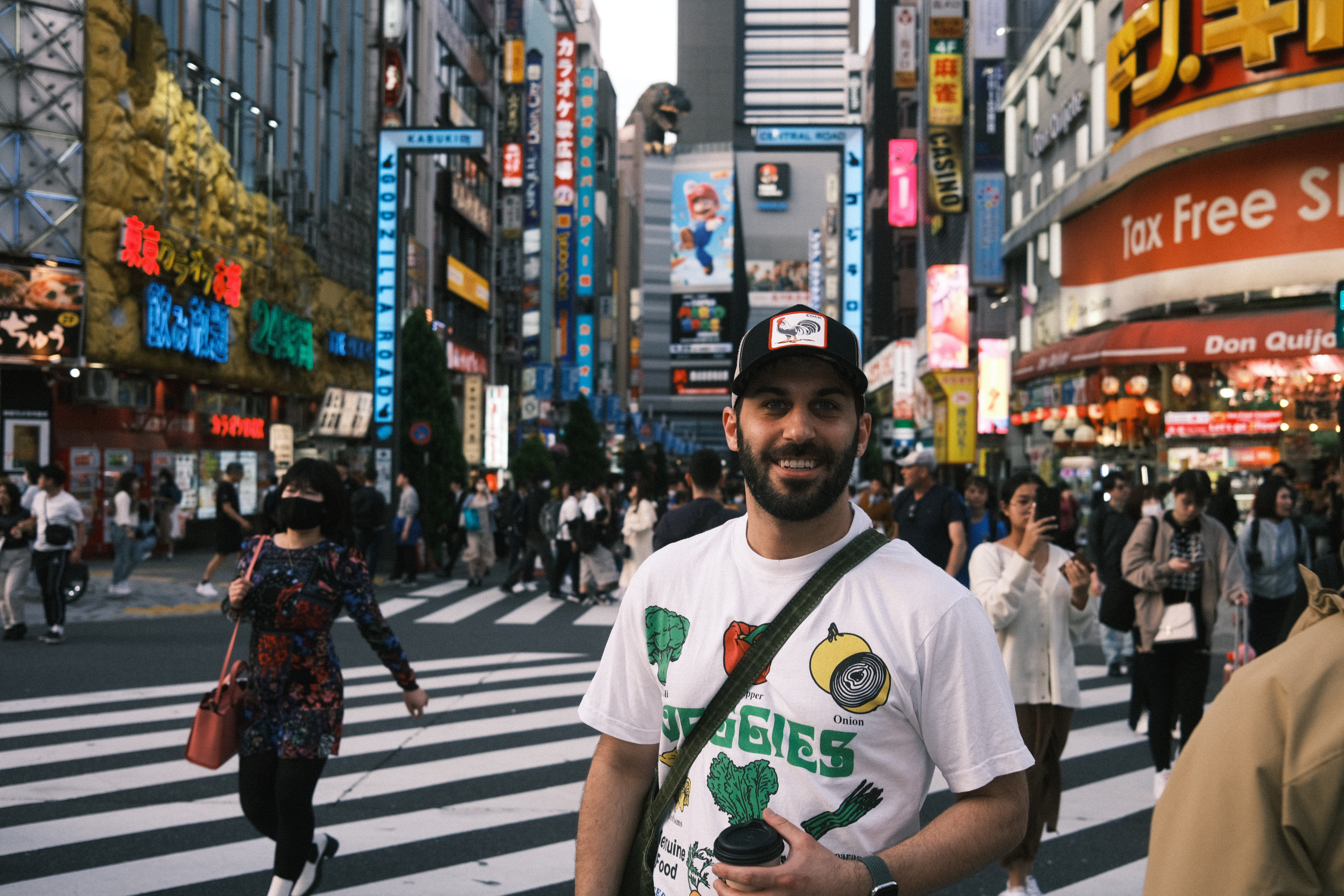 Shinjuku by my Godzilla again!!
That night we ate at the fishing restaurant- cheesy but necessary. What shocked me is it was in a hotel with like 50 other restaurants in a giant tower, not a standalone place. Here's a YouTube video explaining it. This isn't a Japanese thing per se but it's fun to do in Japan. Dylan hooked an $140 lobster and they made us keep it.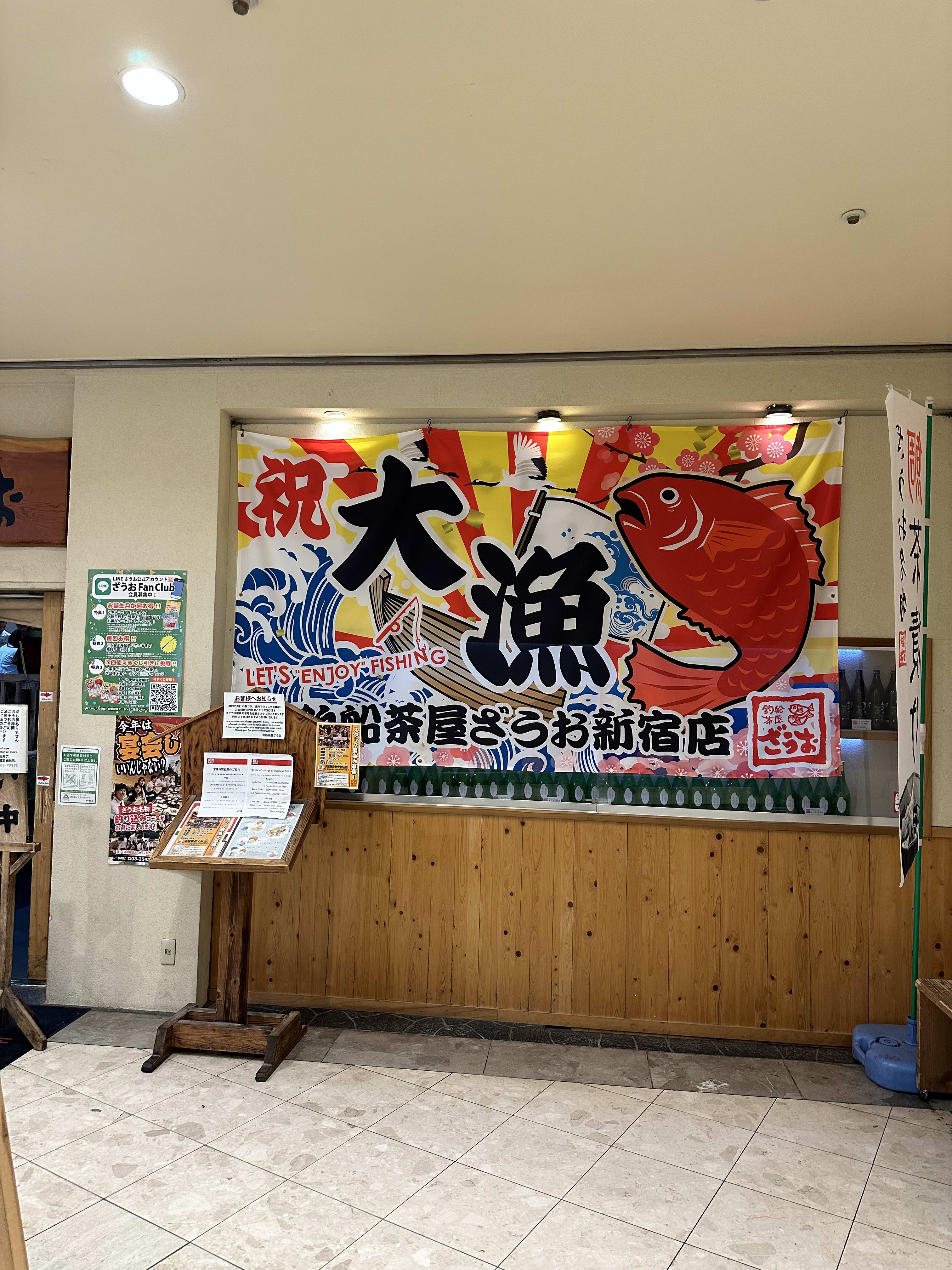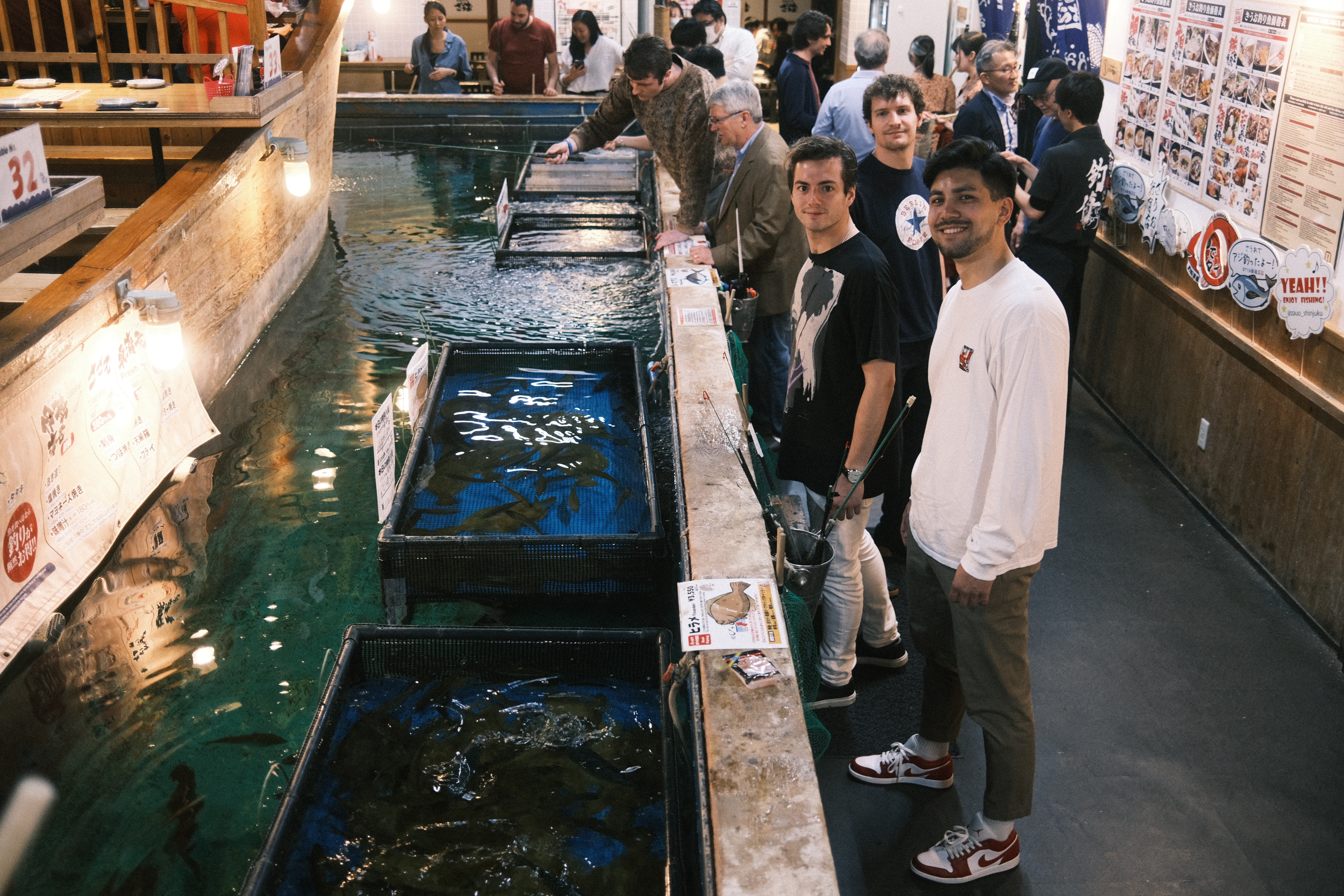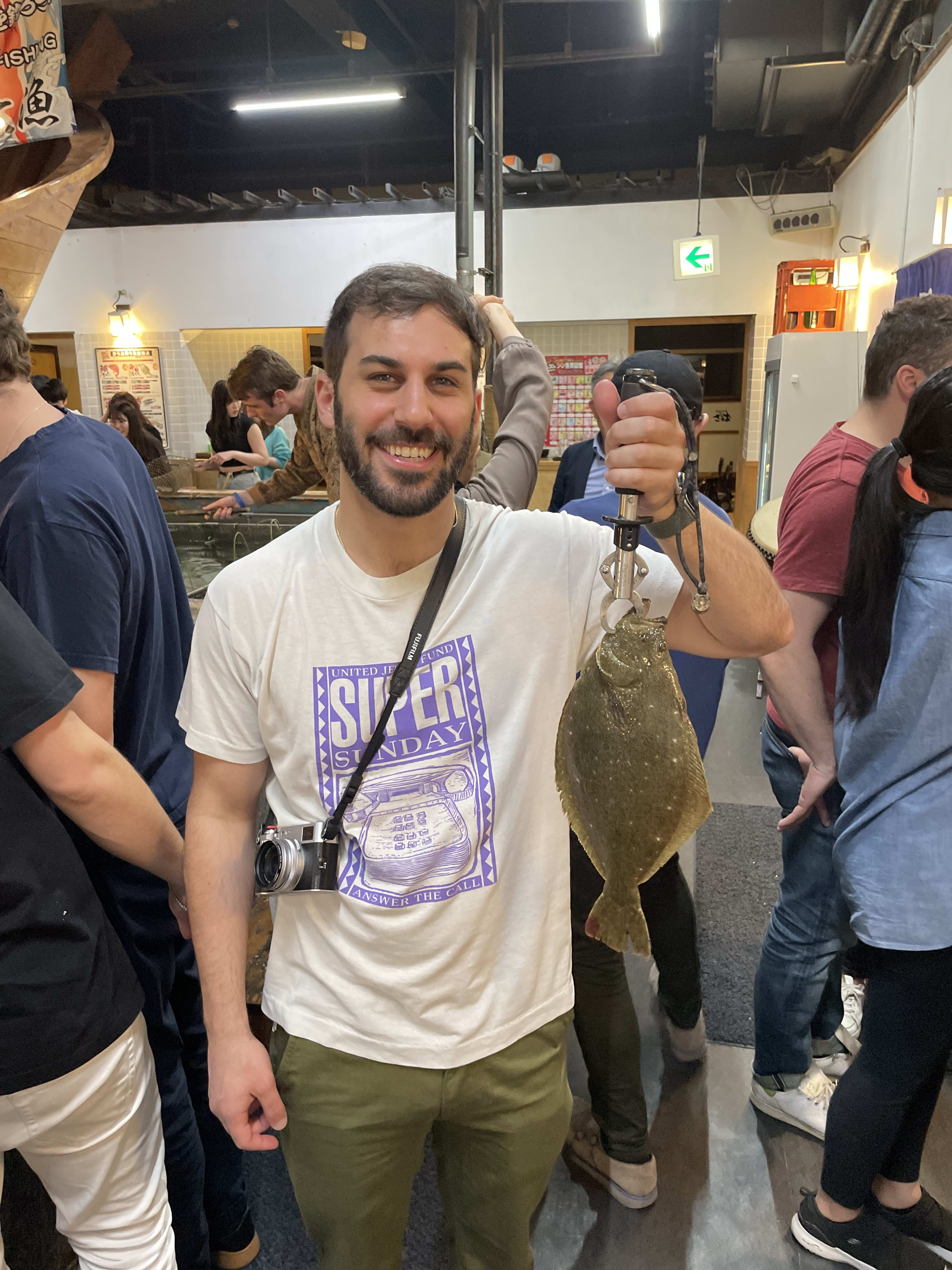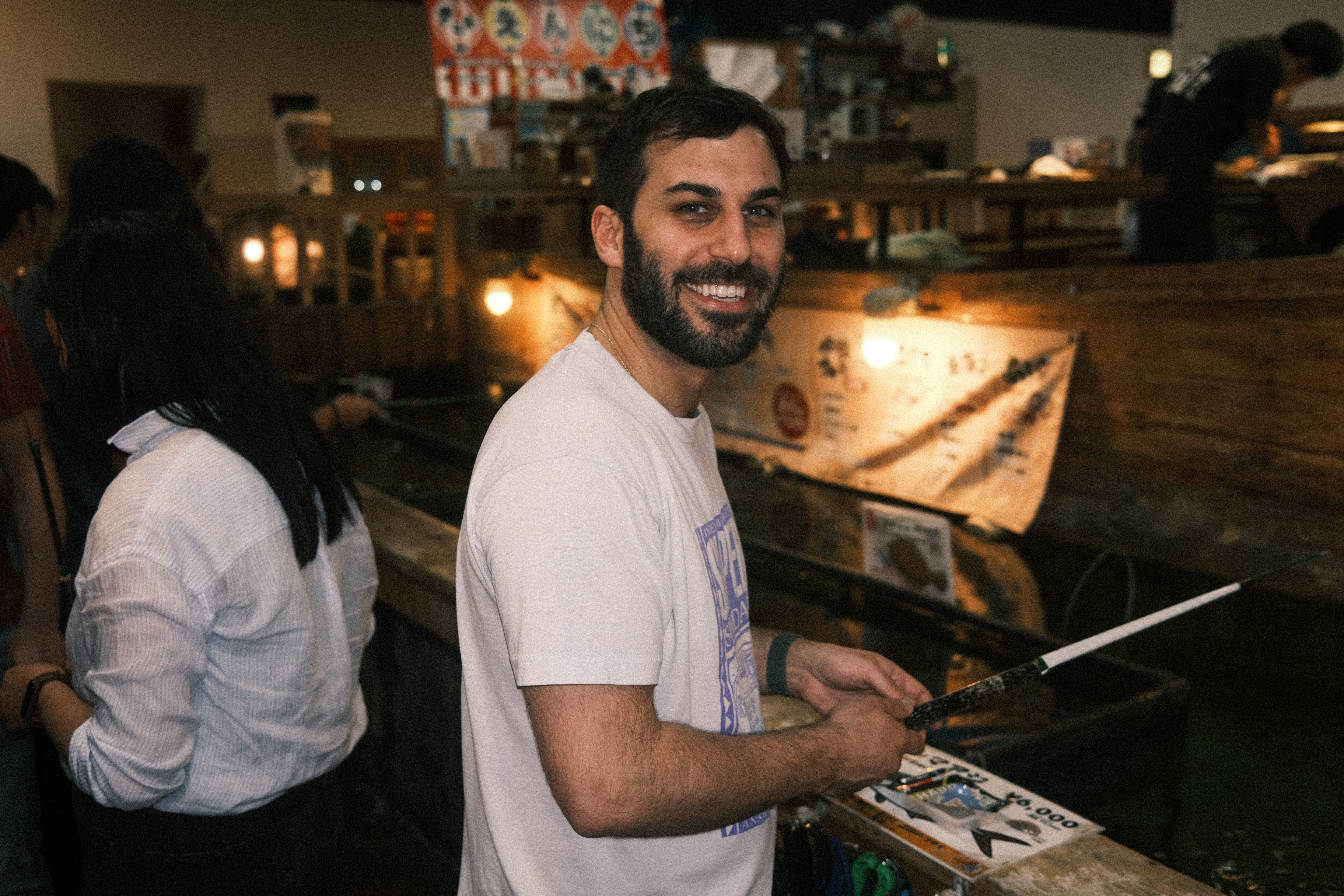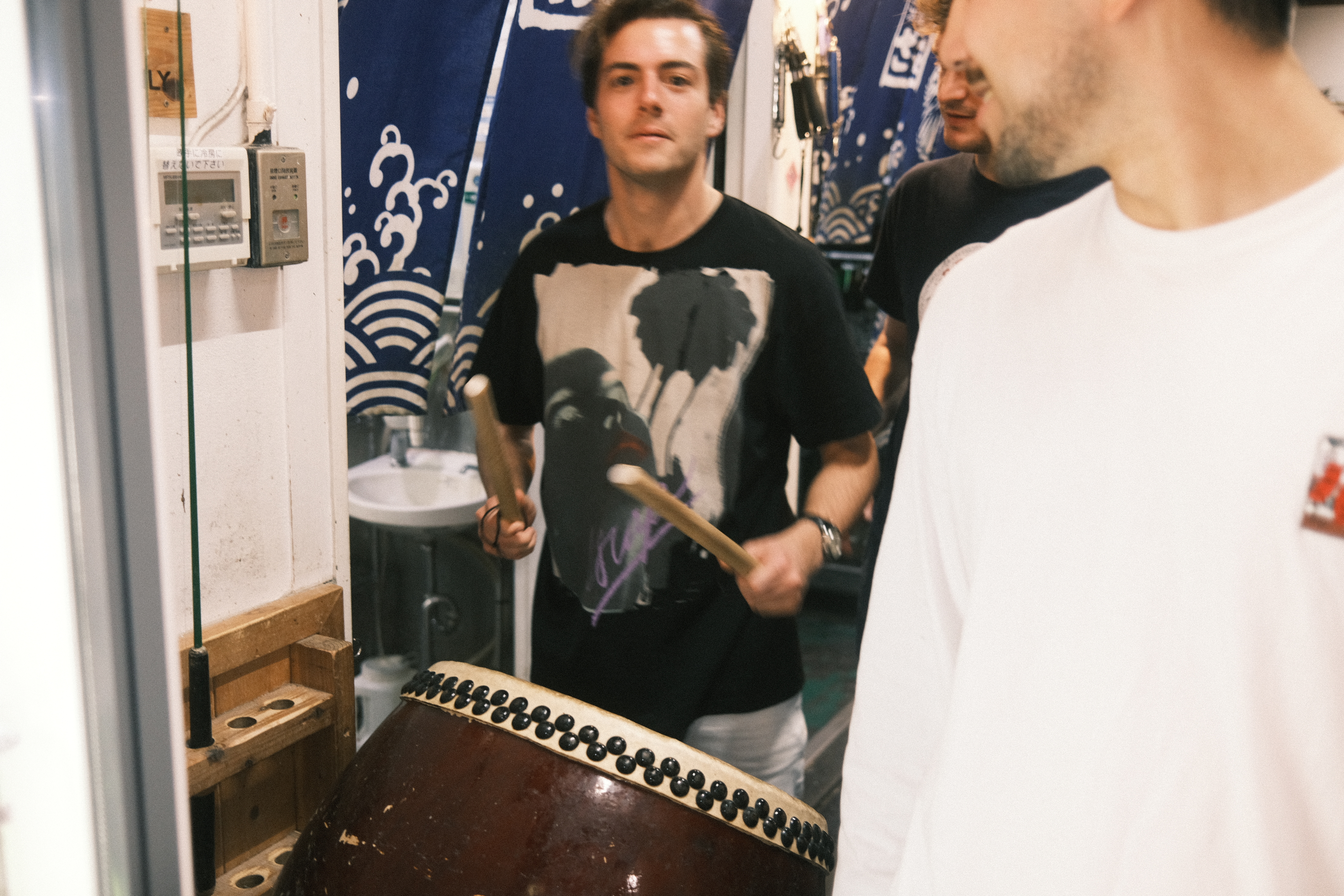 we are always 5 minutes away from getting kicked out of anywhere with Dylan.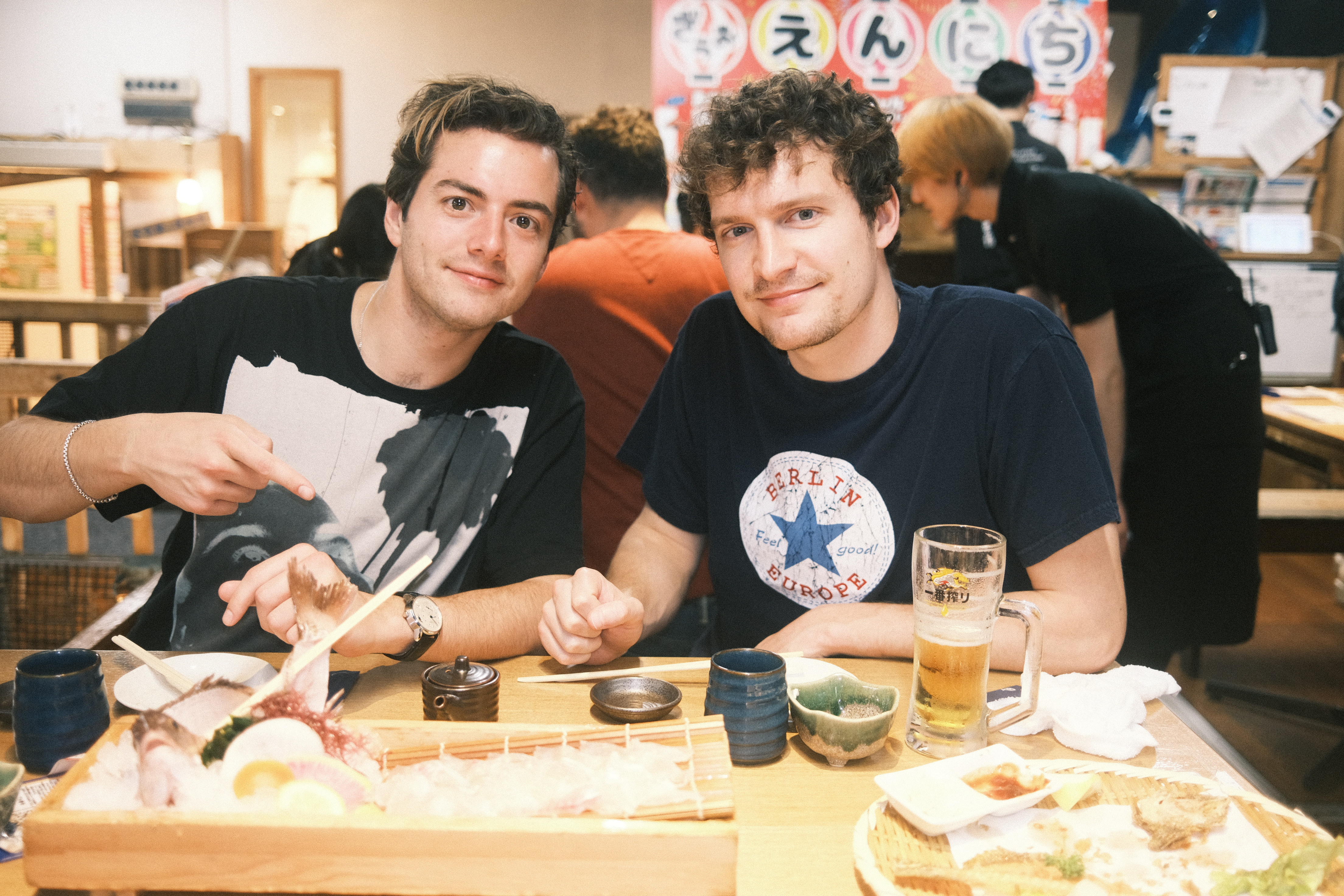 Walking back through izakayas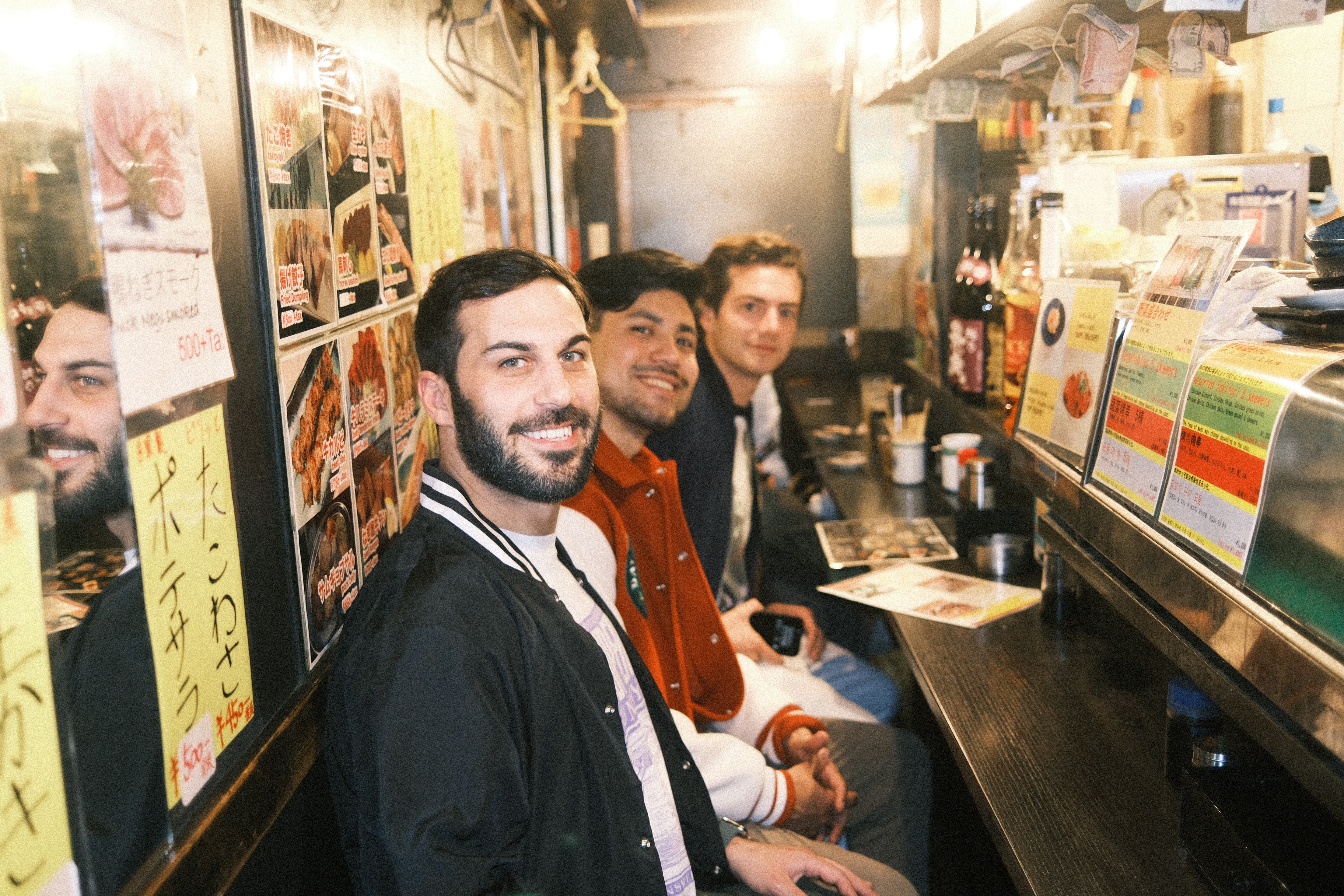 We picked one, it was ok.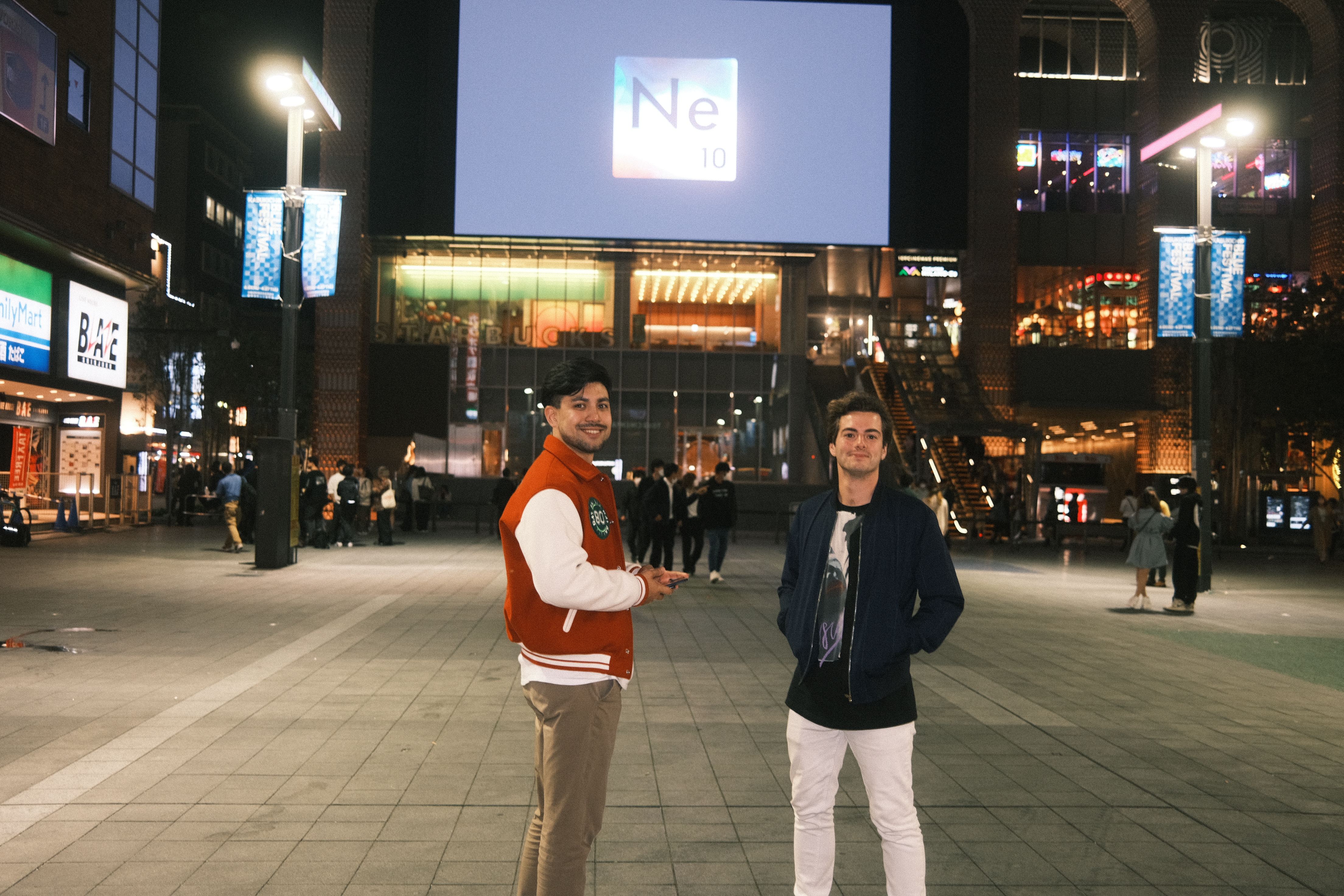 Walking back through Toho Cinemas again. Love that place. It used to be sketch but the Shinjuku tower (I mentioned in my last post) just opened up next to it has cleaned the area up and is really worth going to. They have like 8 floors and an arcade, club in the basement, and some of the best views in Tokyo. Absolutely nuts and worth checking out. They have an NGE VR experience that closes at 7 but you can pilot a giant robot. https://www.youtube.com/watch?v=MtJOda3Xb2o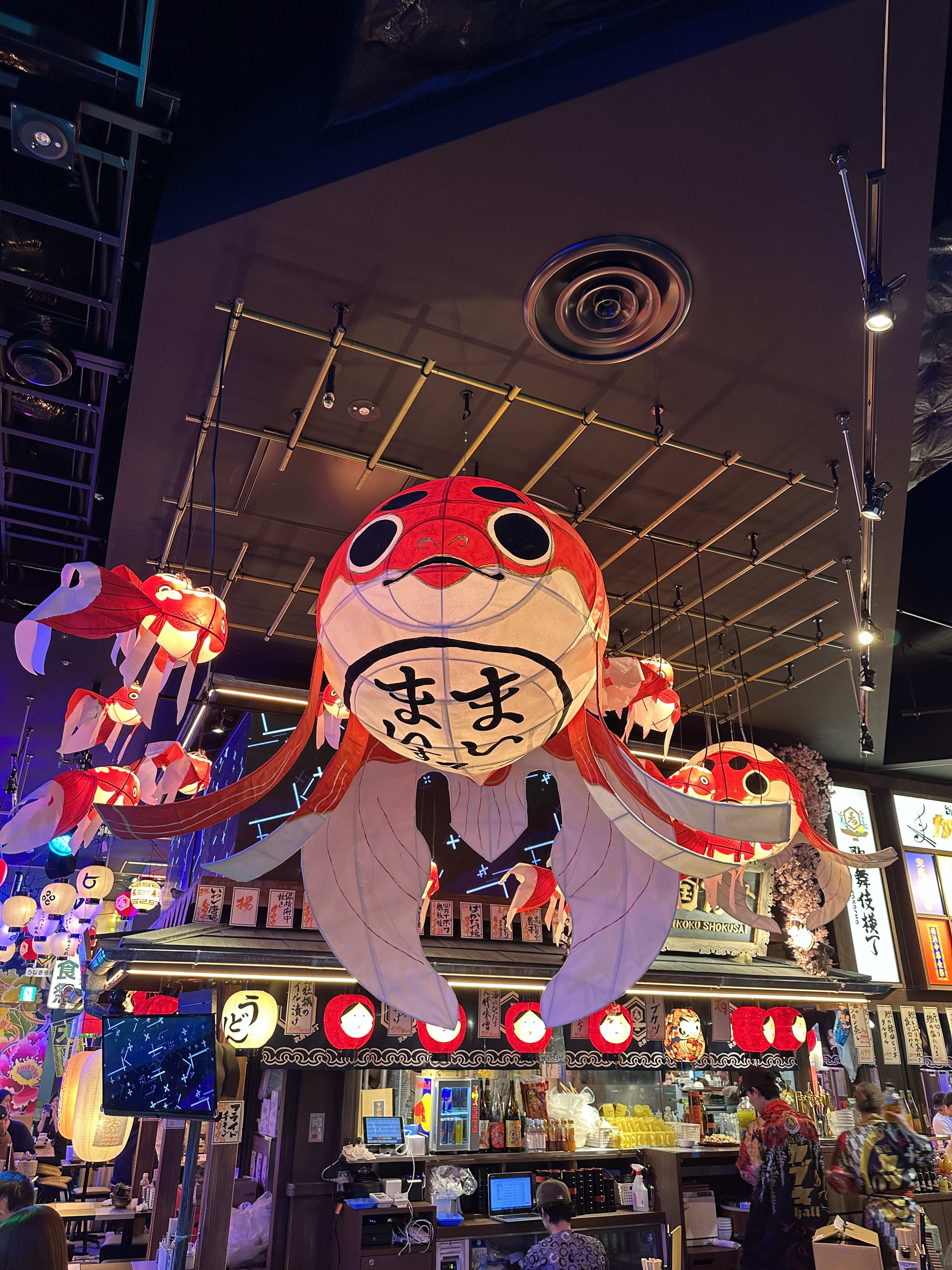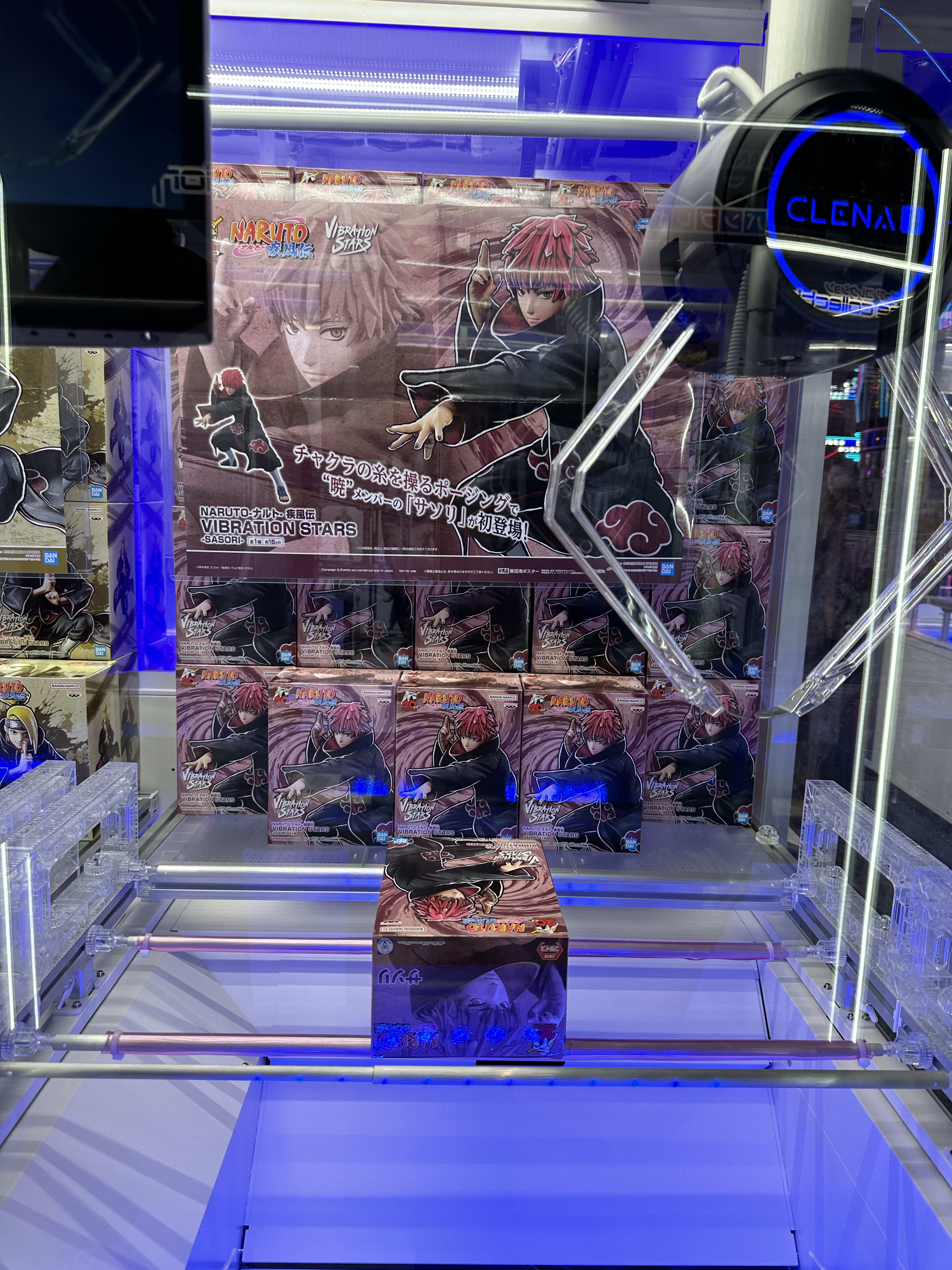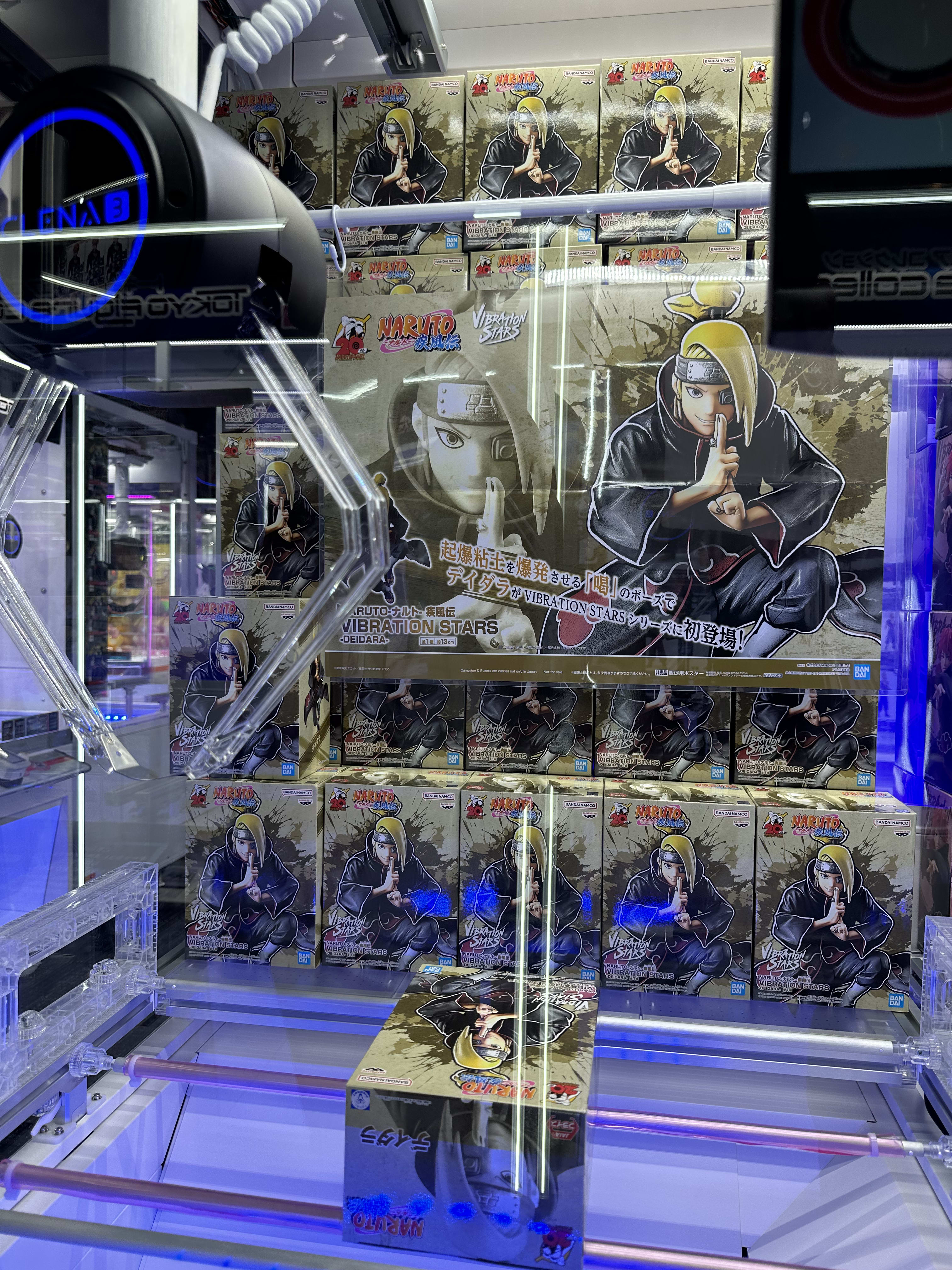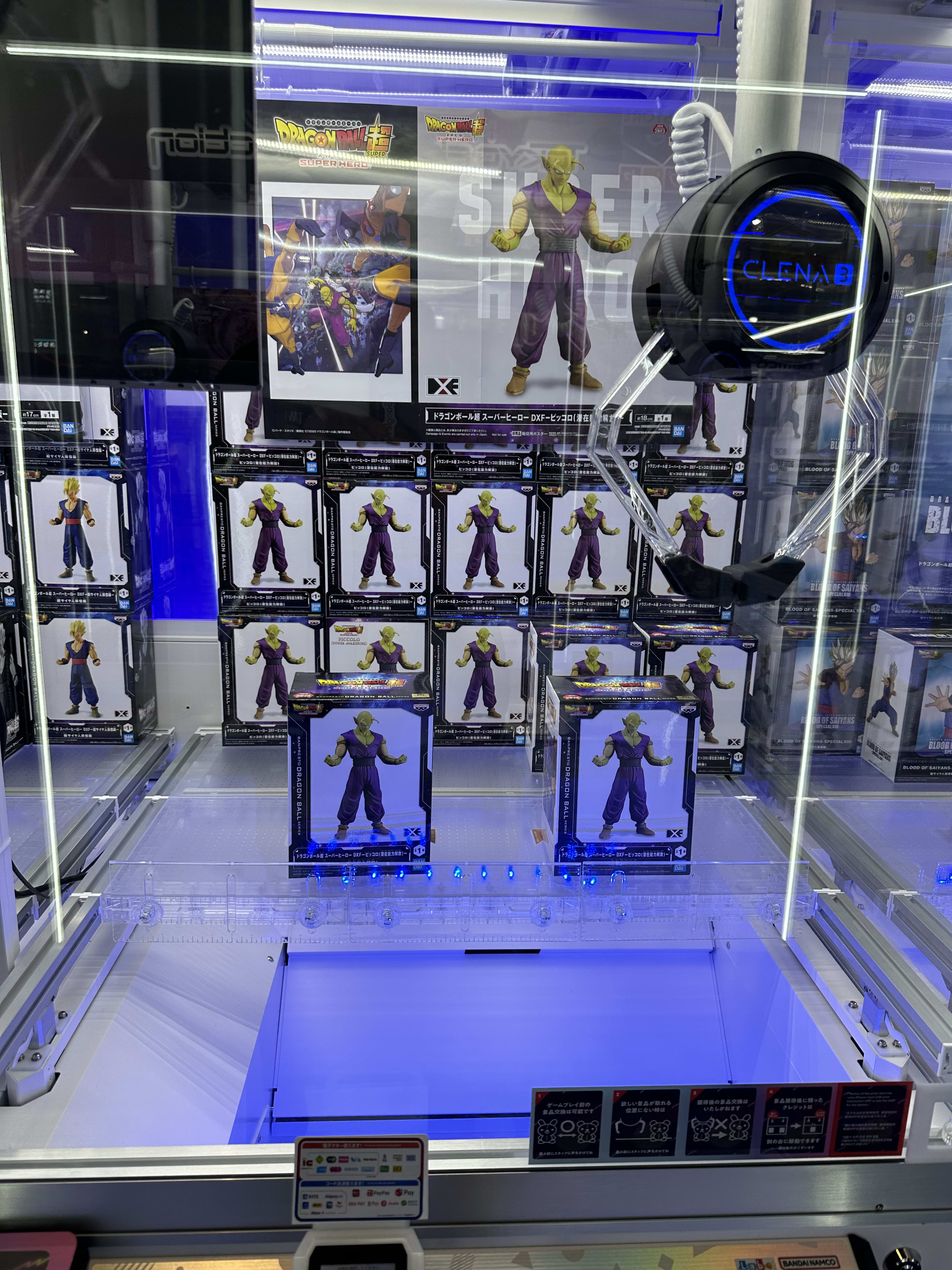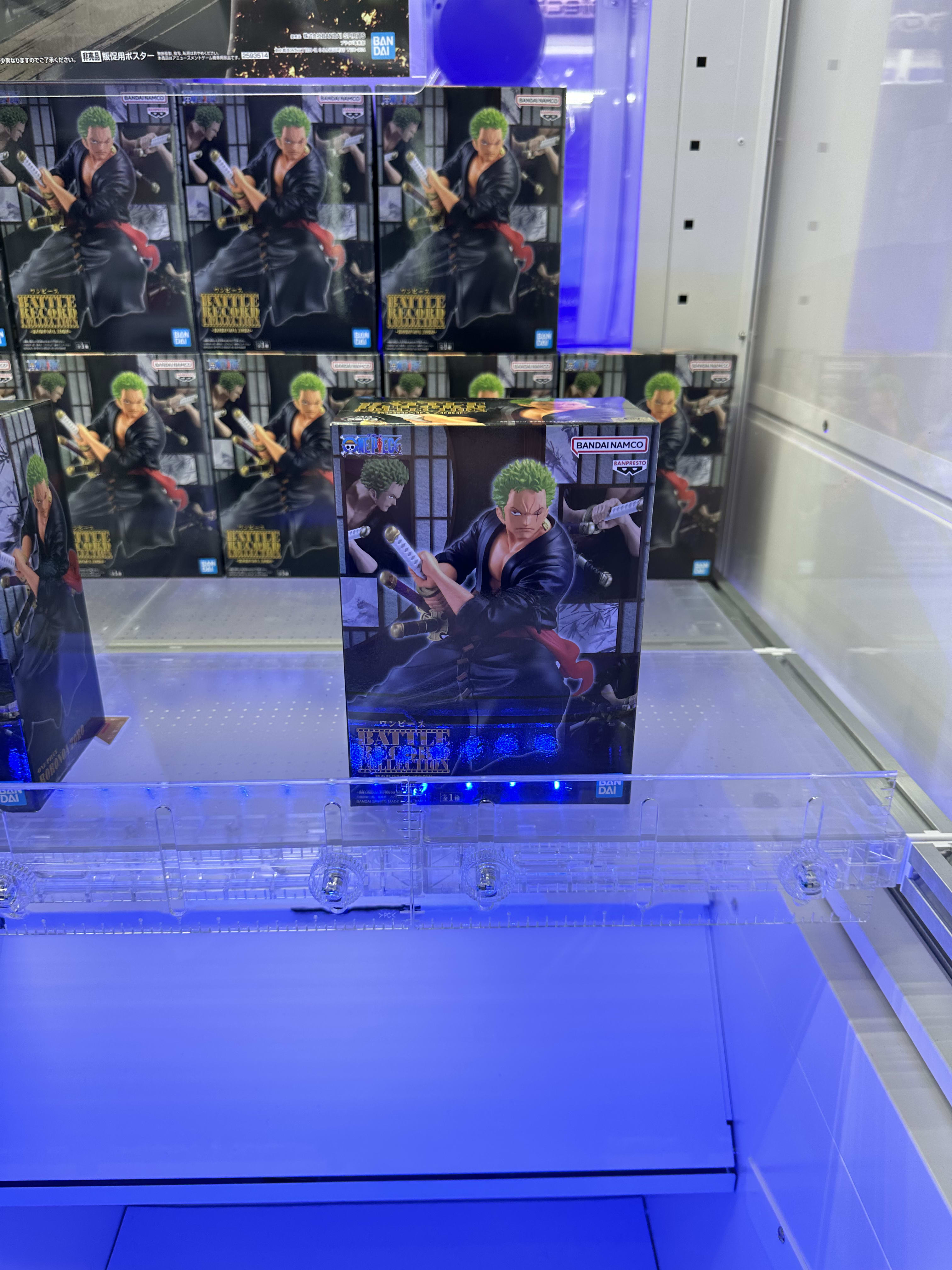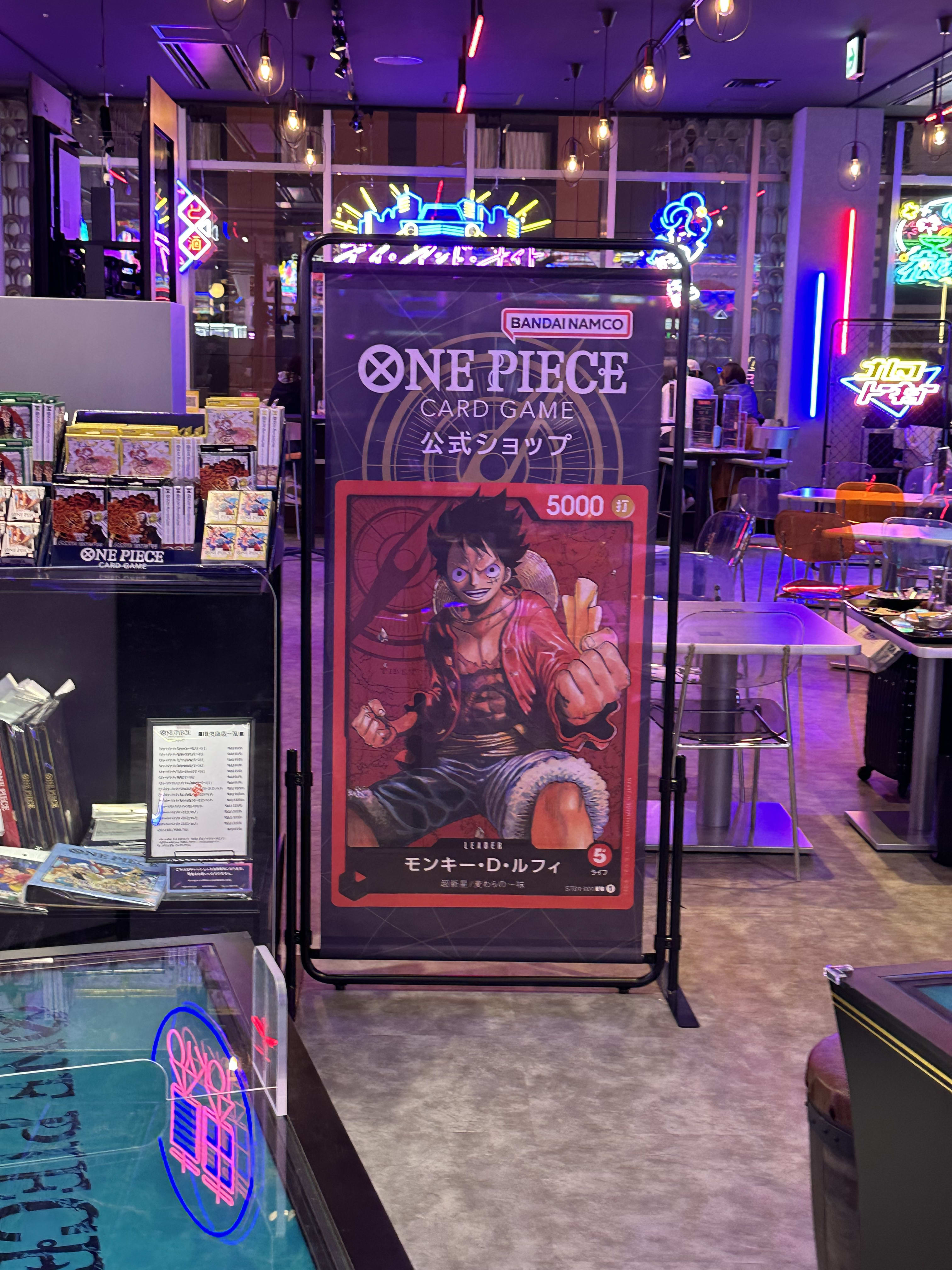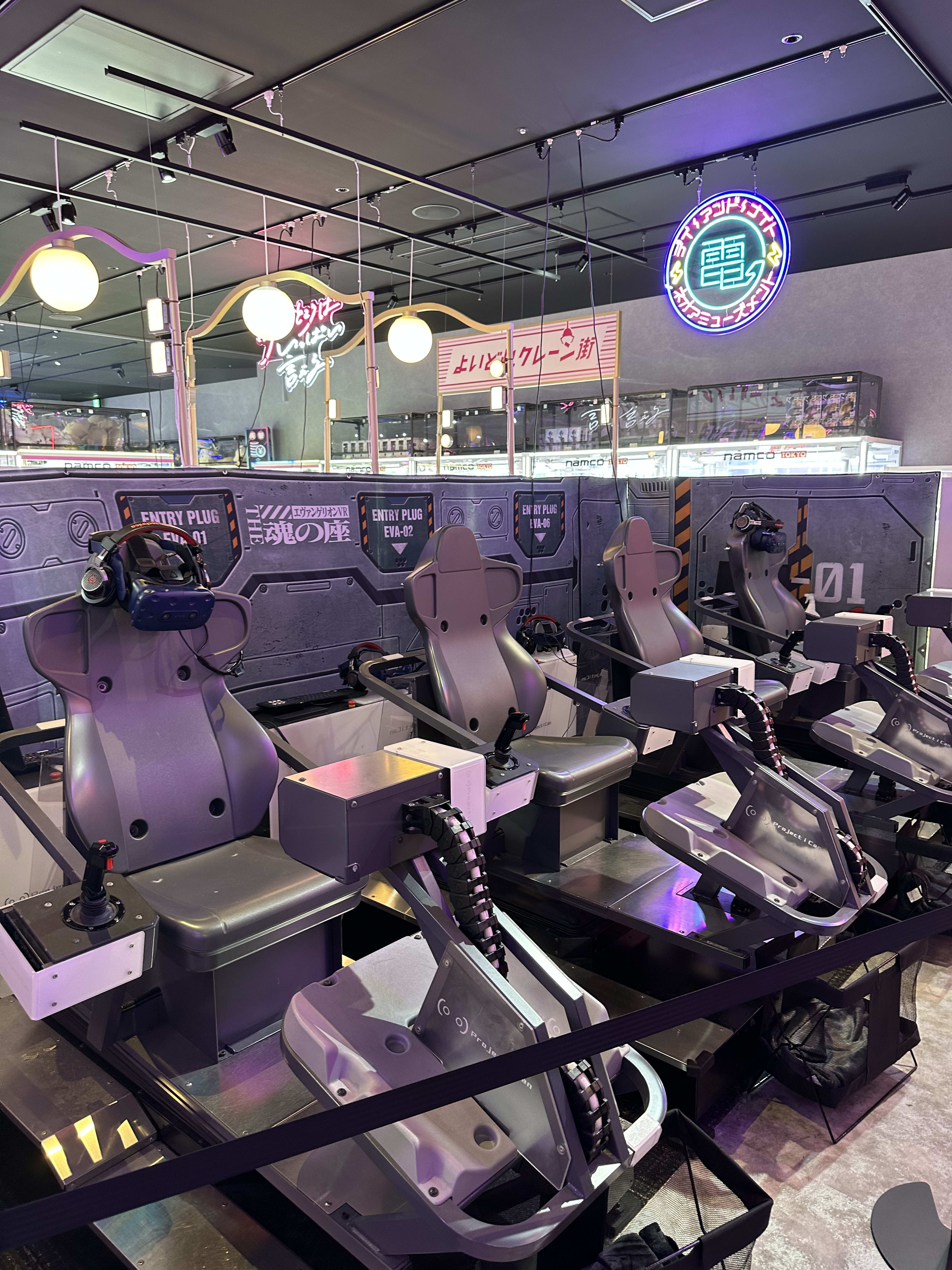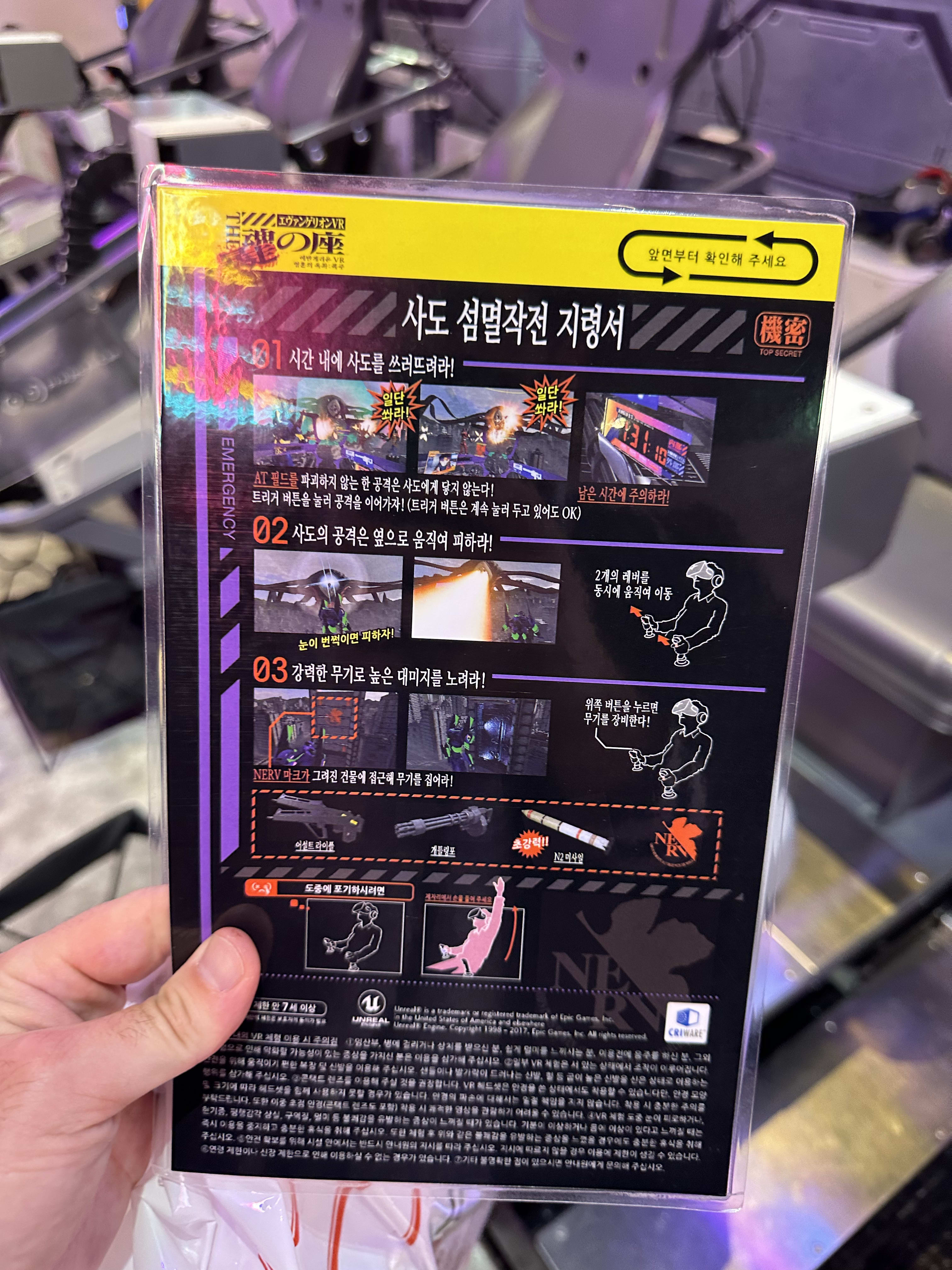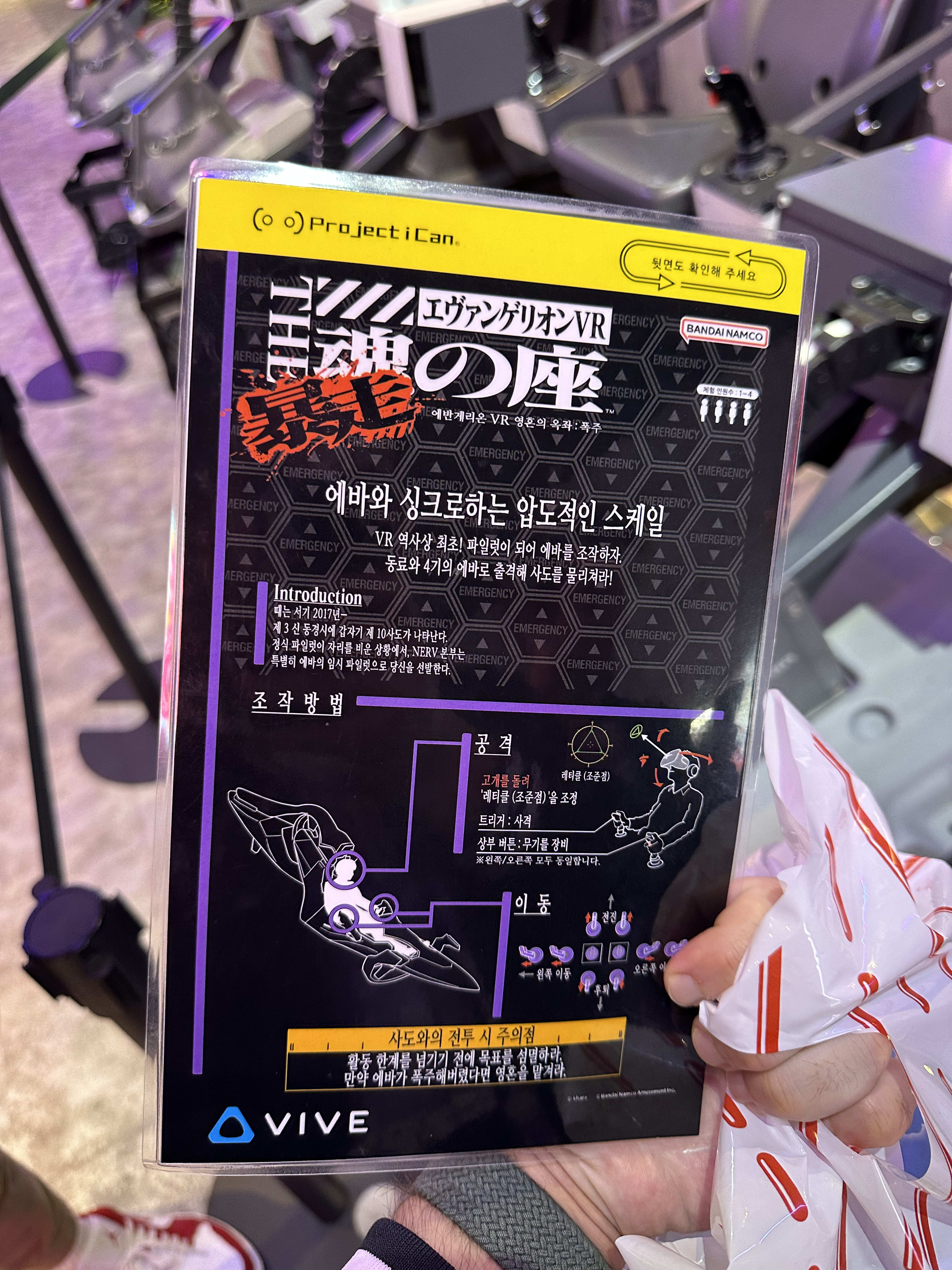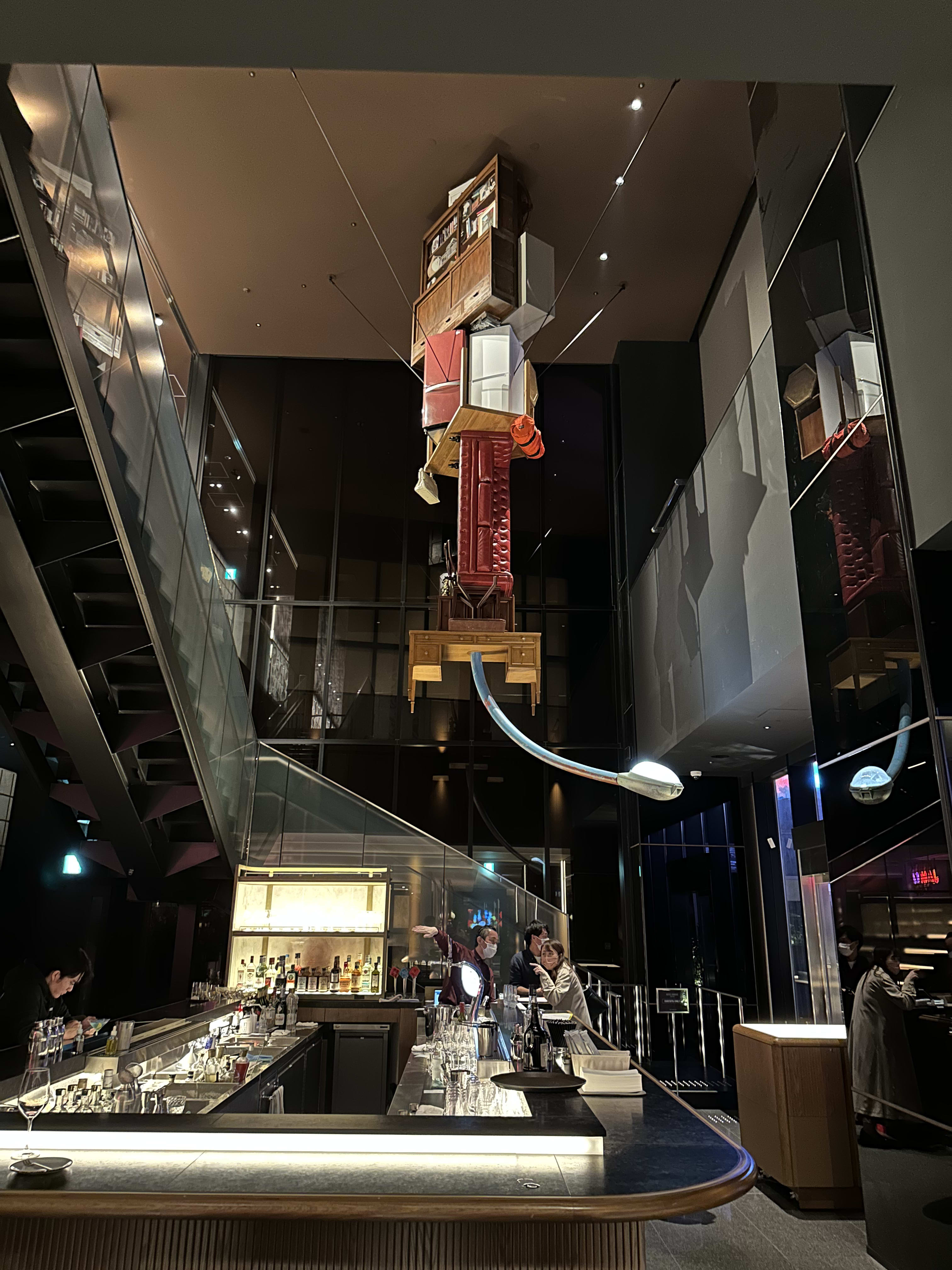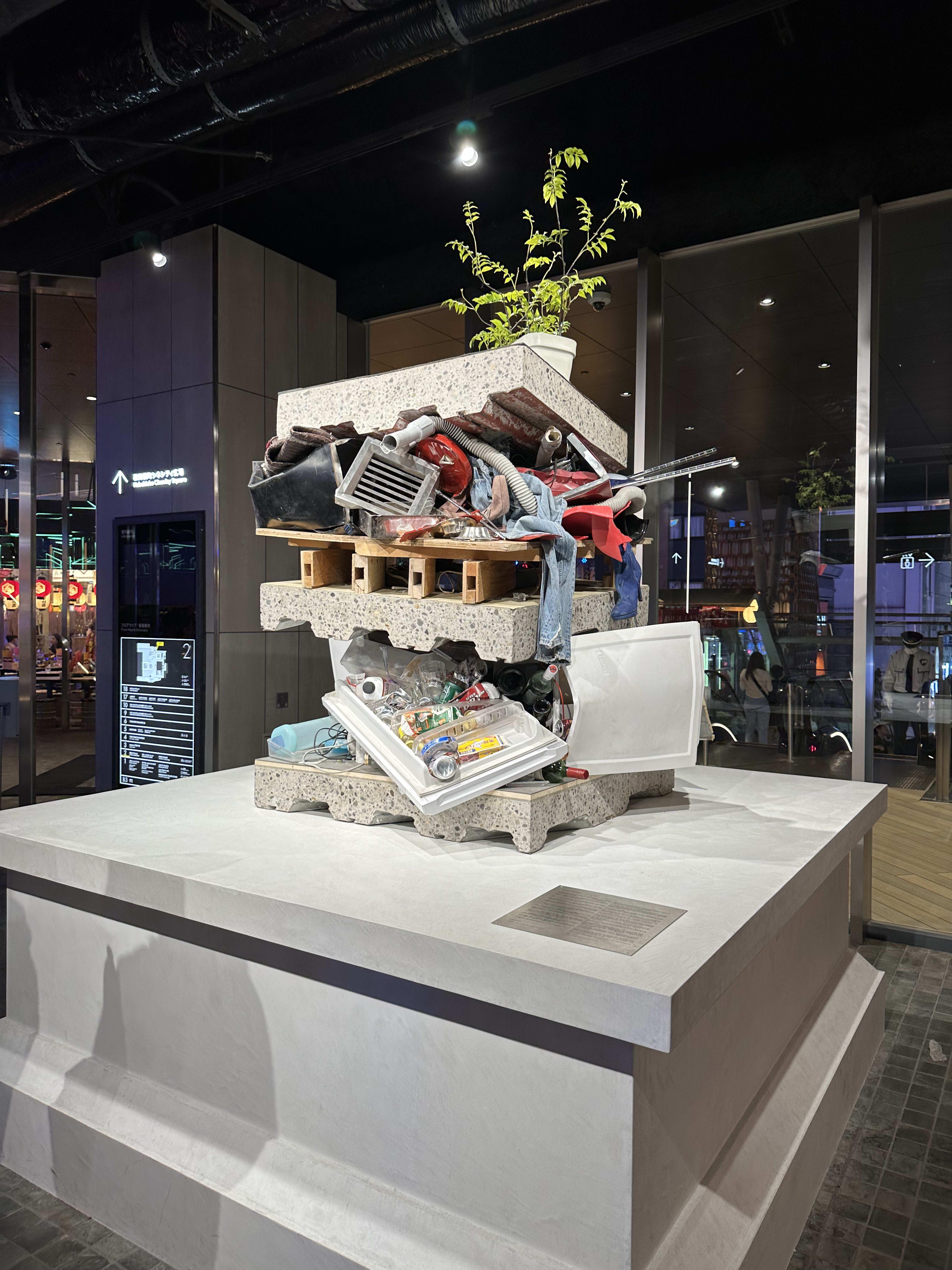 On the way home we passed the 7-11 and Adrien was really upset that we didnt get his favorite one piece character yesterday. We bought out the Ichiban Kuji (see yesterday for details). Subtle gambling in Japan really works on us. But look how happy he was!